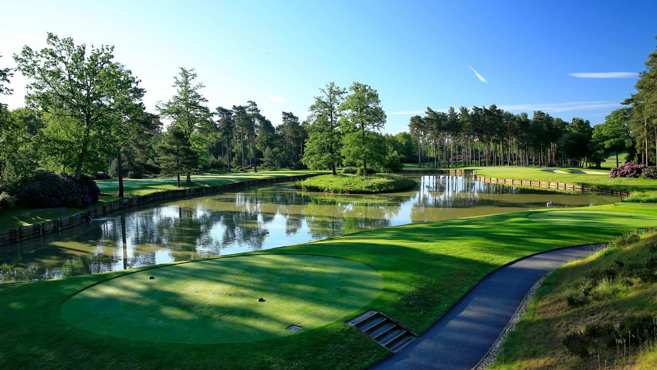 The biggest prize fund in the UK Pro-Am scene arrives on 17th August with the Westcoast Pro-Am.
With a first prize of £10,000 and the chance to play the magnificent Bearwood Lakes, the Westcoast Pro-Am is one of the highlights of The PGA's tournament 2020 schedule.
Sam Smith, PGA Regional Manager (South) commented: "This year's Pro-Am, which is open to any PGA Professional with a team, will also be the first to be played in England post lockdown - what a way to kick off the now truncated 2020 golfing season!"
Set in 200 acres of prime Berkshire woodland and maintained to the highest standards, Bearwood Lakes is now rated as the best UK inland course to be built in the last 30 years. To indulge you off the course, the stylish clubhouse provides a very comfortable haven with five star service and catering.
Defending his title in 2020, last year's winner, Andy Raitt from St. George's Hill, hit the jackpot to pocket a cool £10,000 after shooting a stunning seven-under-par 65.
Smith added: "Besides the individual prize fund, the prizes for the winning amateur teams are equally prestigious, thanks to Westcoast, Mizuno and Tag Heuer. Even if your game's not quite up to the mark on the day, you and your team will certainly enjoy one of the best golf days of 2020."
CLICK HERE for entry details or please contact the Sara-Jane Dalgleish at Bearwood Lakes on 0118 979 7900 for further information.