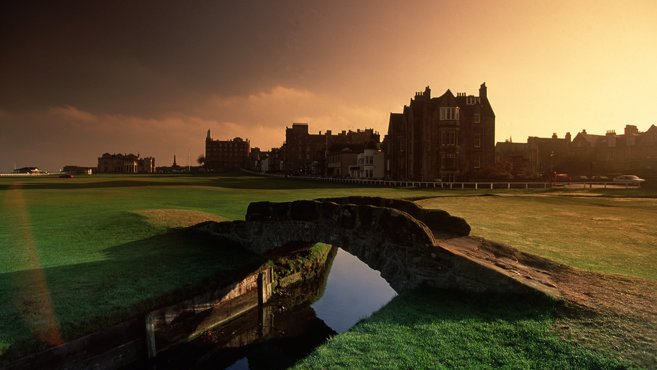 It's been a case of lights, camera, action as far as some of Scotland's PGA professionals are concerned.
A new six-part television series, aired on BBC Alba, began this week with PGA pros very much to the fore.
Golf: Mun Cuairt Alba (a journey around Scotland) documents all that is good about golf in its homeland, from the majesty of the country's finest courses and hidden gems, to the rich diversity of the game and the dedication of those playing and coaching.
The opening episode featured PGA professional Rachel Lewis and focused on the sterling work she does with the St Andrews Links Junior Golf Association (SALJGA).
Lewis, and the 40 volunteers who help and learn from her PGA expertise, coach over 120 juniors aged between 5 and 8 during a series of classes full of energy, fun and colour. "They think of me as a giant kid," says Lewis with a smile.
"We have plenty of stuff to keep them entertained. If you do just golf for an hour straight they may lose interest. But if you put a bit of sports day activity or some non-golf activities in there, they are more likely to come. A child absorbs information
"I started golf when I was 10. My dad rescued trucks when they had broken down so he had this giant lorry parked in the garden. He would always hit golf balls into a big tyre and I thought I want a go. I had a go and said 'I love golf'."
As well as Lewis's work, the programme features golfing tips from PGA pro Keil Beveridge while Scott Herald, an instructor at the St Andrews Links Golf Academy, offers an insight into playing the Old Course's famous 17th.
"The 17th will fill people with fear and it will also fill them with excitement," said Herald.
Arnold Palmer once suggested that the best way to play the treacherous Road Hole was "in an ambulance". Was there an accident and emergency for PGA man Herald? Tune in to find out.
Golf: Mun Cuairt Alba is available on the BBC's iPlayer
CLICK HERE for a link to episode one.