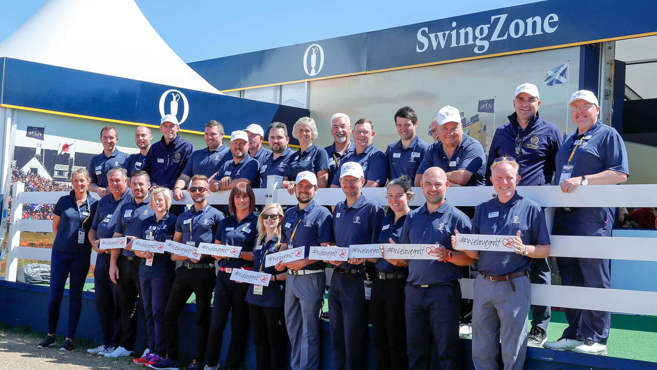 There will be four fresh faces in this month's R&A Swingzone at The Open as The PGA prepares to once again deliver thousands of free lessons at Royal Portrush.
While the great names in golf battle it out to claim the famous Claret Jug on the course, a 23-strong team of PGA Professionals will be delivering free 15-minutes sessions across eight days in Ireland.
It will be a debut to remember for Irish trio Ciaran Molloy, Shaun Devenney and Zoe Allen with golf's oldest major returning to Northern Ireland for the first time since 1951.
Molloy said: "I've no doubt the atmosphere will be electric as Irish fans are passionate about their golf here. I'm looking forward to meeting new golfers from all over the world and helping them too. Hopefully I'll learn a bit too from fellow teaching professionals because as coaches we're always learning too."
Devenney commented: "I'm very excited and proud to have been selected to work at the Open Swingzone at Royal Portrush and I'm looking forward to the week. I first played Royal Portrush in the Ulster Youths tournament when I was 16 or 17 years of age and didn't in my wildest dreams think that all these years later I would be involved as a coach at the biggest tournament in golf."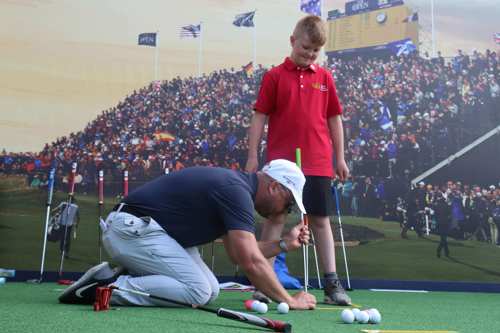 Alex Mollin is also set to make her first appearance at the R&A Swingzone. She will be joined by a host of regular faces including PGA Master Professional Peter Ball, Ian Bailey and 2018 PGA Toby Sunderland Award winner Sarah Bennett.
"All of the R&A Swingzone team are excited about the first Open Championship on Irish soil for many years," said Jonathan Wright, Golf Development Executive at The PGA. "We have a great team of committed PGA Professionals who are ready to deliver fantastic experiences throughout Open week."
#welovegolf
Anyone who follows the @WeLoveGolfPGA social media accounts will know The PGA's campaign is growing from strength to strength, showing that golf is for everyone and encouraging more women - in particular – to take up the sport.
The PGA wants to continue building momentum by sharing a view of what golf looks like at The Open. Thousands of people of all ages, abilities and nationalities will be at the Swingzone and those people are being asked to post photos of themselves having a lesson using #welovegolf across their social media channels.
The best ones each day will be shared on the @WeLoveGolfPGA accounts on Instagram, Twitter and Facebook, so make sure you follow the campaign to look out for your friends and family.