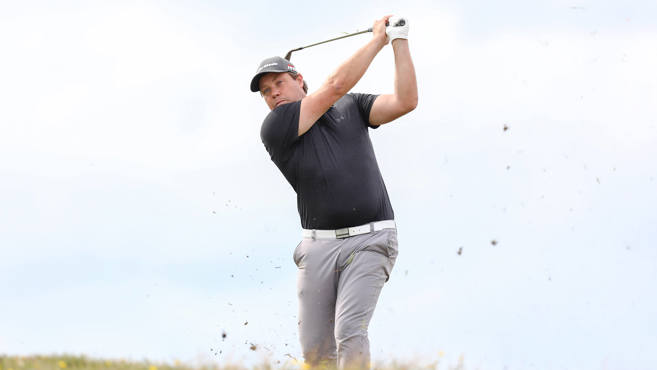 Mark Pilkington is expecting a different challenge when he attempts to become the first player for 14 years to record back-to-back wins in the Welsh National PGA Championship.
Pilkington, the head PGA Professional at Porthmadog Golf Club and a former European Tour player, won last year's tournament on the links at nearby Conwy in north Wales.
Now 13 months on he will head south and try to make a successful defence of the title at Cardiff Golf Club, a parkland course he has not played.
"I played a lot of courses in south Wales when I was younger but not this one," said Pilkington, winner of the 1998 Welsh Amateur Championship.
"I've heard a lot of good things about it – that it's always in great condition but it's very tight.
"It will be a totally different challenge to last year and, although I tend to favour seaside courses, I'm looking forward to it."
Pilkington will be joined in the tournament that carries a £10,000 prize fund by five previous winners.
Sion Bebb, champion in 2017 and the last to win back-to-back titles, Richard Dinsdale, Toby Hunt, Garry Houston and Lee Rooke are all expected to compete.
And all will be mindful of the advice of Adam Constable, a man who should know. Not only is he the head PGA pro at the venue but also the course record holder.
Constable set that during the 2007 Welsh National PGA Championship and recalled: "It when I was playing full time and having a good year. Stephen Dodd, who went on to win it, shot 64 in the morning. That replaced the previous record and then I shot 62 in the afternoon.
"As for the course, it's tree-lined and very demanding on accuracy as opposed to length. If you can keep it straight you can get a score going. But anything wayward, you're chipping out sideways or losing your ball. Then if the wind gets up the scoring is likely to be pretty high."