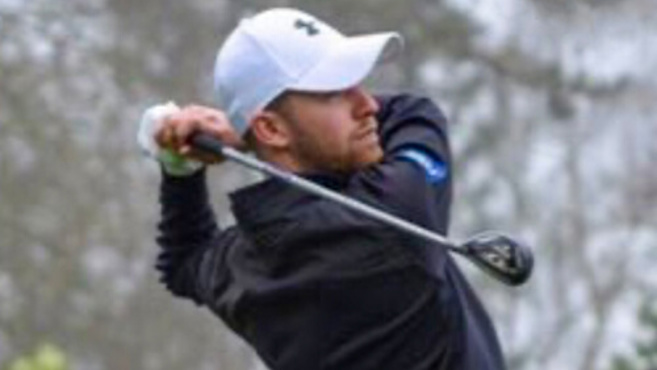 PGA rookie Jack Pope left an experienced field in his slipstream in the first round of the Carlsberg Marston's Get to the Point Order of Merit event.
Pope, a year one PGA Trainee attached to Exeter Golf and Country Club, posted a six-under par round of 66 to put two shots between him and the rest of the field in the chase for the £2,200 first prize.
And he did so in fine style, posting seven birdies after getting away to a high-octane start at the Point at Polzeath.
Having opened with successive birdies, the 24-year-old added three more to reach the turn in five-under. His back nine, by contrast, was less explosive. Neither was it infallible.
Two more birdies that bookended his solitary bogey followed at 15 and 17 to put two shots between him and a trio comprising Paul Hendriksen, Adam Curtis and Matt Moseley sharing second place on four-under.
Moseley and Curtis also got away to good starts and were four-under at the turn.
Curtis, who represents Bude and North Cornwall Golf Club, went on to eclipse Pope in terms of birdie-gathering by recording eight.
However, a double bogey at 11 and a dropped shot at 14 have left him with work to do in the final round.
Similarly, two birdies erased by two bogeys on the back nine proved costly for Tenby Golf Club's Moseley, while Hendriksen's challenge, which featured five birdies, was tempered by a dropped shot at the par-four ninth.
In terms of experience, it could be argued Hendriksen represents the biggest threat to Pope's chances of winning his debut Order of Merit event.
Hendriksen, who is attached to Ivybridge Golf Club, has represented Great Britain and Ireland in the PGA Cup and also won both the PGA Professional and English PGA Championships.
Other experienced players competing at the parkland course on the north Cornish coast include Sion Bebb, Michael Watson and Richard O'Hanlon.
A threat to Pope from closer to home, however, could be posed by his elder brother and club-mate Ryan who lies tied-fifth on three-under.
CLICK HERE for a full list of scores