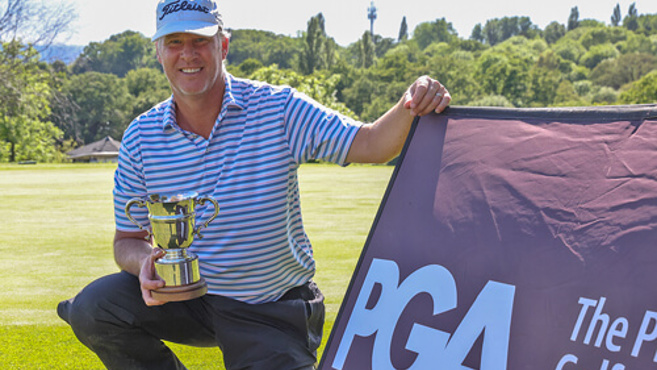 Andrew Raitt completed a unique double in retrieving a four-shot deficit to win the Senior PGA Professional Championship at West Essex Golf Club.
His triumph, which saw him post a three-round total of six-under par to win the tournament by two shots, comes 24 years after he won the PGA Assistants' Championship.
The 52-year-old admits his memories of that success at Bearwood Lakes in 1998 are sketchy but the chances are he will not forget this latest triumph which earned him £6,100 in a hurry.
Having begun the third and final round four shots adrift of former Ryder Cup star and Legends Tour rival Peter Baker, Raitt wasted little time in reducing the deficit.
A high-octane start in the rain saw him record birdies at the first and third holes. Another followed at the sixth when he chipped in from off the green en route to reaching the turn in three-under.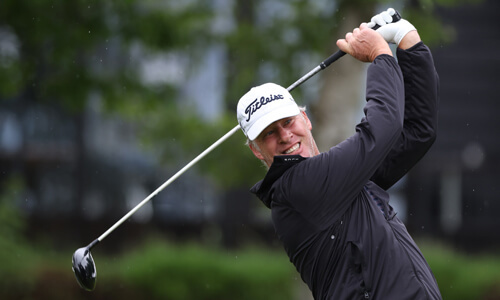 Not that his progress was without mishap or drama. He had to play out from the trees on the eighth but saved par. As he did on the ninth when presented with a difficult lie from a free drop after depositing his tee shot on a drain cover adjacent to the club's halfway hut.
His negotiation of the back nine was less eventful by contrast. Birdies followed at the 10th and a bogey at 16 was erased by another birdie at 18 by which time Baker had lost his way.
Having kept his nose in front until the turn, the three-time European Tour winner recorded five bogeys on the inward half and slipped to fourth place on two-under, a shot behind David Shacklady.
He was also two adrift of Liam Bond, the defending champion who was left rueing what might have been after recovering from a disastrous opening round of seven-over to finish on four-under after posting the best rounds on days two and three.
Reflecting on his round, Raitt, who represents St George's Hill Golf Club, Weybridge, said: "I got off to a good start with early birdies.
"Then I had a moment on the fifth when I hit a wedge shot in, which I thought was good. Then I saw it reappear when it came off the front of the green; I hit the chip a bit too hard, but it took two hops and went in the hole, so I thought it might be a good day.
"I played pretty steady on the back nine and saw I was one ahead when I got to 17. Peter was behind me and Bondy was in on four-under. I thought a four up the last should be good enough – I managed to do that, so I'm very happy.'
CLICK HERE for a full list of scores