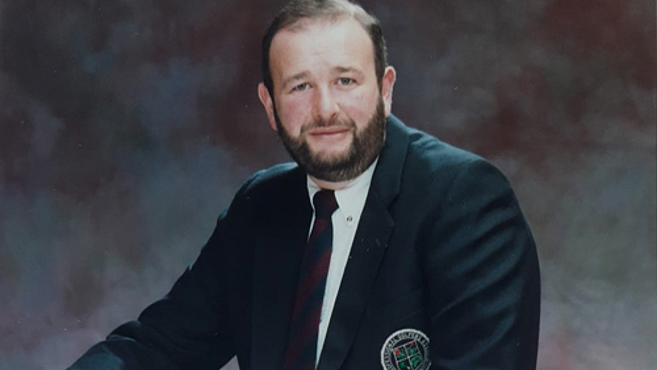 Tributes have been paid to Roger Tattersall, an Honorary Member who has passed away at the age of 68 following a long illness.
That illness forced Roger to retire a decade ago after a career that began at Kedleston Park Golf Club, Derbyshire, in 1972.
His election as a PGA Member followed two years later and he moved to nearby Erewash Valley Golf Club shortly afterwards.
While there he met two fellow PGA Members who would become lifelong friends: Mike Ronan, the head pro, and Clive Loydall, the senior assistant.
Ronan recalls: "Roger joined me at Erewash in the mid 1970s. He was very intelligent and well-mannered and had the special gift of being able to empathise with people from all walks of life.
"As a golf pro, his talent was boundless. He was skilled at repairing clubs, a fine coach, and an exceptional golfer. He reminded me of John Daly – he hit the ball miles and played without fear.
"Above all, his personality was a breath of fresh air, and he had a great sense of humour. A no-nonsense man, once you took the trouble to get to know him he was a friend for life.
"Of all the many people I have ever met and had the privilege and pleasure to know, Roger will always be at the very top."
Roger spent a year at Erewash Valley and had brief spells at Ormonde Fields and Whitby Golf Clubs before joining Stockport Golf Club in 1981.
He remained there for a dozen years, five of which coincided with him playing a key role in his assistant Gary Brown qualifying as a PGA Professional.
"I left school and joined Roger at Stockport," says Brown of Cheshire-based Gary Brown Golf. "I qualified while being trained by Roger and I was with him for five years.
"He set me on my pathway in The PGA so I've got a lot to thank him for. He was a good boss to me – he was very patient and always gave you time when you needed it.
"And he was a very genuine person who would always help you as much as he could. He was delighted when I qualified. Above all, as well as being a good boss he was a good bloke."
Roger's time at Stockport also facilitated him rekindling his friendship with Loydall.
"I was the head pro at Macclesfield Golf Club which was just down the road from him," Loydall recalls. "We had a lot of fun as youngsters at Erewash and our friendship flourished while Roger was at Stockport.
"It was a privilege to know Roger, a man who was kindness personified. It was also a privilege to have considered him as one of my closest friends."
Roger was similarly well-regarded on the other side of the world after he left Stockport to work at Manor Park Golf Club near Wellington on New Zealand's North Island. So much so that he served as president of the Wellington PGA Committee for two of his four years there.
He returned to the UK in 1997, spending a year at Sheerness Golf Club before becoming the head PGA Professional at Bedford and County Golf Club where he remained until 2011 when ill-health forced his retirement at the age of 57.
Roger is survived by his wife, Jayne, to whom the PGA extends heartfelt condolences on her loss.