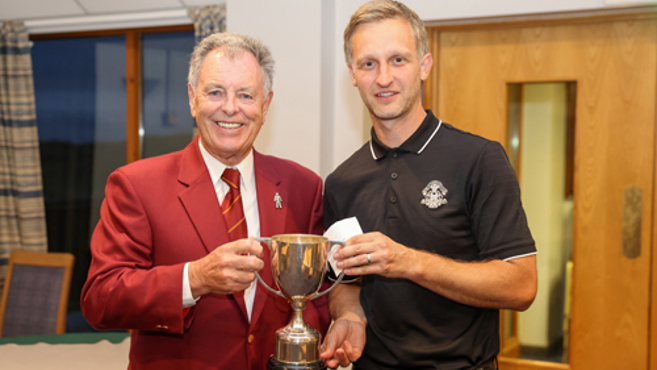 Just as he did when winning the Asbri Welsh National PGA Championship in 2013, Lee Rooke prevailed in a play-off to claim the trophy for a second time yesterday.
But there the similarities end. Whereas he needed two extra holes to clinch victory on home territory at Royal St David's, Harlech, eight years ago, nine were required before an epic struggle with Toby Hunt further down the mid-Wales coast at Aberdovey Golf Club was resolved.
Both men had completed the regulation 36-holes in six under par to set the stage for a winner takes all head-to-head on the par-four 18th. Which was probably the last hole on the challenging course Hunt would have chosen.
He had appeared to sabotage his chances of winning the tournament for a second time by recording a quadruple bogey there on day one but recovered to post the best round of the tournament, a seven under par 64 that featured eight birdies. There was also one blemish on the card, a bogey that ultimately proved costly, incurred where else but on the 18th.
Rooke, by contrast, unfazed by a thunderstorm interrupting the latter stage of his second round, forced the play-off by holing a 20-foot birdie putt there.
Reflecting on the putt, Rooke said: "It's probably a bit easier playing the last and needing a birdie because you've got to attack the pin."
Three negotiations of the 18th followed during which the hex the hole appeared to have on the man from St Mellons Golf Club, Cardiff, reappeared when he missed a five-foot putt for victory.
Two sorties up the par-four first, another down the 18th, and visits to the second and third holes failed to settle a skirmish that had PGA Captain Bernard Gallacher purring with admiration at the high quality of the golf from both protagonists.
With the light fading fast and the golfing gladiators' showdown taking them back towards the clubhouse, the contest was settled at the par-four 16th when Hunt's approach unluckily rolled off the elevated green and Rooke was left with two putts for victory.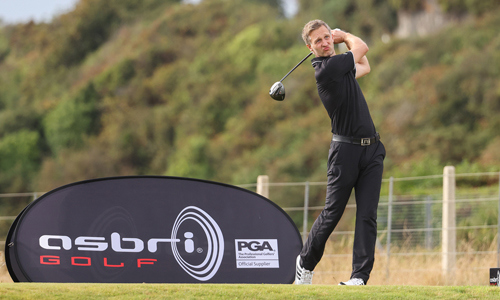 His first thoughts, however, were for his vanquished opponent.
"I feel sorry for Toby because he played great in the play-off and had chances to win it," said Rooke (above).
"It's all a bit of blur at the moment. I don't know where that came from really as I haven't been in great form. It's brilliant."
Meanwhile, the tournament within a tournament to determine the winner of the competition for Welsh PGA Seniors was similarly close.
Jon Bevan, the captain of Great Britain and Ireland's victorious 2015 PGA Cup team, Daryl St John-Jones of Oakmere Golf Club, Nottinghamshire, and Caernarfon Golf Club's Jonathan Kelly all posted two round totals of one under. Thankfully a play-off was not needed to determine the winner: Kelly won on countback.
CLICK HERE for a full list of scores