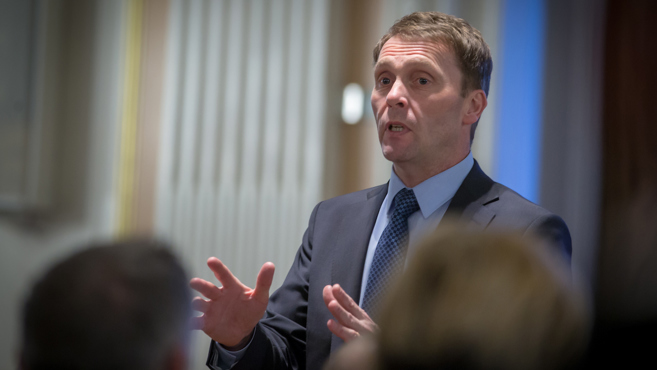 PGA Chief Executive Robert Maxfield and his senior team are running a series of virtual 'Regional Online Meetings' across the UK and Ireland to address the Association's COVID-19 response and discuss ongoing plans for the future.
Hosted by your Regional Manager, Maxfield will be joined at the online meeting by Chairman Alan White, Tristan Crew (PGA Executive Director – Membership Services) and Paul Wiseman (PGA Executive Director – Education) to reflect on an unprecedented year.
Members will be briefed on the Association's COVID-19 response and ongoing activity including an update on support available and tournament activity in 2021.
An update will be provided on the current progress of The PGA's 2020 Vision initiative, which has seen almost 300 Members change to become 'PGA Coaches', while more than 200 have switched to the 'PGA Manager' category.
Members will also learn about the future plans for the Association and you will have an opportunity to put your questions to the senior team.