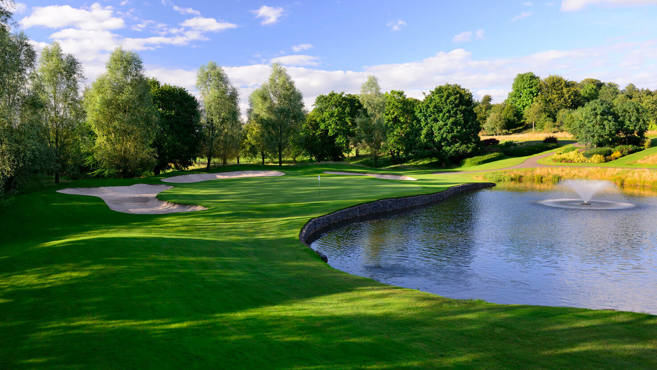 Slieve Russell has reported a significant rise in bookings across all sectors in 2019 after joining The PGA's elite band of branded properties.
The popular Ballyconnell resort has implemented a major improvement programme over the last few years, culminating with its rebranding as PGA National Ireland in May last year.
The venue has also invested in its golf, lifestyle and business facilities, with bookings in its hotel, golf, leisure, spa, wedding and conference markets all up over the last 12 months.
The launch last February of the Cranaghan Suite – which can accommodate up to 1,000 people – helped the resort register an increase of more than 20 per cent in the number of residential conference bed nights booked in 2019.
Slieve Russell also reported an eight per cent rise in wedding bookings and seven per cent increase in the amount of rounds played on its 18-hole championship golf course, while a successful Christmas resulted in the total number of room nights booked going up by four per cent.
Above - (Left) Robert Maxfield, Chief Executive of The PGA, and Tony Walker, Slieve Russell General Manager.
The hotel's award-winning Ciúin Spa, Russell Rabbit Kids Club and family breaks also proved more popular than ever with guests in 2019 compared to 2018.
And the signs for the future are even more encouraging, with residential conference bed nights forecast to rise by in excess of 50 per cent in 2020 together with a further five per cent increase in wedding bookings.
Tony Walker, general manager at PGA National Ireland, said: "Slieve Russell has invested a lot of time and money in improving the total experience that we offer to all our guests, so to see these latest figures is both very gratifying and extremely encouraging.
"To register an increase in booking numbers across all our sectors is fantastic news and deserved reward for the hard work of all our staff. The signs are already looking good for 2020 and, with everyone working together, I'm sure we can make the next 12 months even more successful than the last."