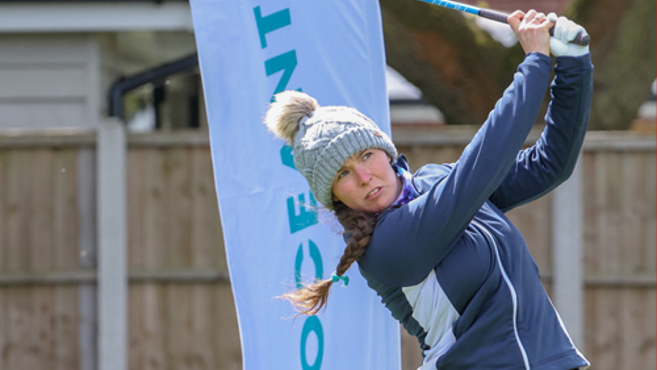 Jessica Smart delivered a performance in the opening OCEANTEE WPGA Series event that was commensurate with the lofty standards the new sponsors maintain in their quest for sustainability in golf.
And in keeping with OCEANTEE founder Ed Sandison's mission statement to disrupt the golf industry in a positive way in pursuit of that sustainability, Smart ruffled some experienced feathers in winning the tournament at Little Aston.
The 29-year-old, who is attached to Saunton Golf Club in Devon, overcame the challenge of testing conditions and some accomplished campaigners as she claimed the £700 winner's cheque.
Alison Nicholas, the 1997 US Women's Open winner and Solheim Cup captain, as well as defending WPGA Series champion Keely Chiericato and Marie Martindale were left in Smart's slipstream as she posted a two-under-par round of 72.
Maria Tulley, a member of the 2019 Great Britain and Ireland WPGA Cup who represents Studley Wood Golf Club, Oxfordshire, came closest with a round of one-under.
Had Smart's birdie putt on the par-four 18th not gone on an unauthorised tour of the hole's cusp, however, her margin of victory would have been more comfortable.
As their scores confirm, they were the only members of the 25-strong field to break par which, given the blustery and damp conditions, was some achievement on a course that has hosted Open Championship qualifiers.
Smart's success in coping with the conditions could be attributed to the fact she plies her trade at a club on the north Devon coast where ball-tampering gusts of wind are commonplace and a gentle breeze can be construed as a bonus. Pre-tournament practice did not factor in her triumph, however.
"I haven't been playing much at all," she said, "just a few social games at the golf club. So it was nice to get out with a card in my hand. I really enjoyed today.
"I plotted my way round the course really well. I was sensible off the tee and made some good putts. It was a nice round and I enjoyed it."
Smart was similarly enthusiastic about OCEANTEE coming on board as sponsors and the remodelled series which features a doubling of prize money.
"It's great to have sponsors behind the series and play for some good prize money," she added. "It's very exciting. I'm going to try and play in as many of the events as I can."
Her comments were echoed by Tulley, her closest pursuer, who said: "It's huge that OCEANTEE have come in and sponsored us, they are here today and made the effort to come and watch us tee-off and be around.
"It's great to get some backing in ladies golf. I've been a pro since 2005 and it's something that has been needed for a long while. It's fantastic for us."
Many WPGA members have been in touch with Sandison thanking him for his company's involvement and support but the enthusiasm for the new look series is not confined to the players.
John Rule is a retired PGA pro who caddies for his daughter Katie, the youngest woman to achieve Advanced PGA Professional status and a regular competitor in the WPGA Series.
Commenting on the atmosphere among the players at Little Aston, he said: "There's a real buzz among the competitors and there's people taking an interest. It's great to see."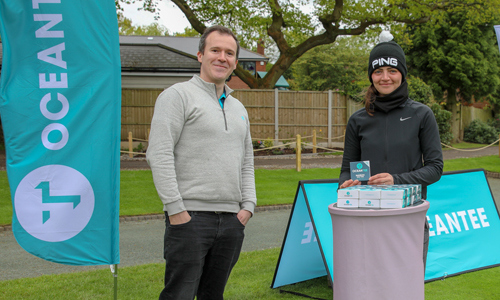 All of which was music to Sandison's ears. Reflecting on his first experience of tournament sponsorship, he said: "It's been fantastic. It's great to be at a golf club live with real people, especially after the last 12 to 18 months we've all had.
"It's been a big dream since we started OCEANTEE to interact with players at tournaments. To be the headline sponsor of the WPGA Series is probably the best achievement of the brand to date.
"Our main mission has to be to showcase golf as a modern forward-thinking sport. Obviously to us, sustainability is key to that. But opening up the game to as diverse an audience as possible, which led us to supporting the women's game is hugely important. Therefore supporting the WPGA Series is a huge achievement for us.
"I think the PGA partnership generally adds credibility to us as a brand which is relatively new but very ambitious."