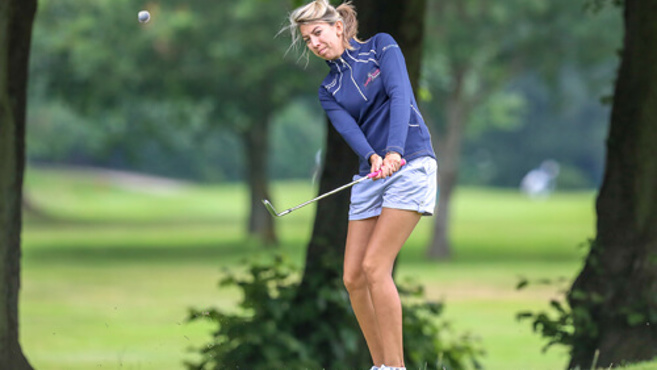 A female golfer who had not picked up a club for 30 years has hailed the input of WPGA Member Sarah Smith in helping her rediscover the game and slash her handicap.
Jo Magliano learned the game as a junior but had become a 'lapsed' golfer when Smith (pictured) started her 'Women into or back into Golf' courses at Saffron Walden Golf Club, Essex.
Six group lessons later and out on the course, Magliano found it tough going.
"It was exhausting," said Magliano, a mother of three. "I was zig-zagging across the course, finding all the trees and shooting well over a hundred.
"I then had some private lessons with Sarah. The ball had been going right every time and she corrected that. But once I could drive and hit my 3-wood properly, I realised how bad my short game was.
"Sarah made a really strong point in how important the short game is in helping you lower your handicap and we did a lot of work on that."
In terms of a reduction in her handicap, Magliano's was spectacular.
"It dropped from 28 to 10.4 in the space of a year," she explained. "Those lessons with Sarah were invaluable."
Magliano was also named Saffron Walden's Woman Golfer of the Year and, reflecting on her student's meteoric progress, Smith said: "That Jo learned the game as a junior helped.
"But I had to tidy up her swing and the real weakness was her short game. She was very wristy and her strike was not that good. But it's come on no end, now.
"My personal goal for Jo is to get her into single figures and the ladies scratch team."