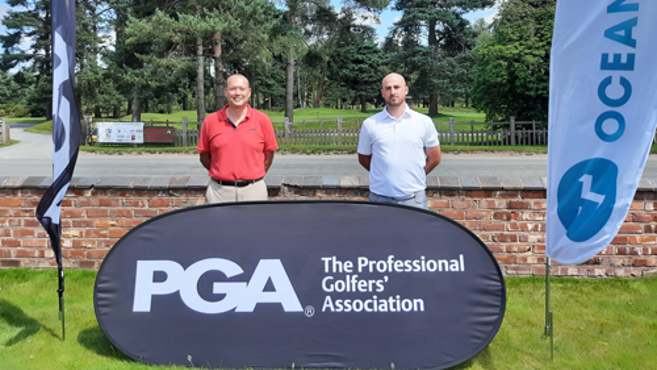 Photocopier engineer Greg Langridge left his print on the PGA National Pro-Am Championship qualifier at Enville Golf Club by booking a place in the prestige Turkey final.
Langridge teamed up with Sutton Coldfield Golf Club PGA Professional Adam Bryant to win the Stableford format event with 47 points, four ahead of the South Staffs Golf Club pairing of Matthew Jacques and Malcolm Bartlett.
It means Langridge and Bryant will play in the £25,000 grand final at Antalya Golf Club, Turkey, in November.
Langridge admitted he knew what prize was on offer at the Stourbridge course - and has even played the Sultan course at the Turkish venue before - but still could not believe the pair had won.
"We were three shots down at one point," he explained, "That meant we had to pull our fingers out despite a great start which saw Adam get four birdies and a nett eagle in the opening five holes.
"But we made five birdies on the back nine to reach 47 points. I'd had a look at some of the other qualifiers and thought we might need 49. 
"It's not a bad prize for the winners though is it? On the way back I said to Adam 'I can't believe we've done it'. I'm really chuffed about it'.
"Adam said we 'ham and egged' nicely though.
"I was at the Sultan four or five years ago, but that was just playing with friends. This will be different though."
Langridge has been at Sutton Coldfield Golf Club for 15 years and plays off a handicap of 11.
"I work as a service engineer repairing photocopiers - I've even used to work with them at The Belfry so I know a few of the guys there," he added.
"I've been playing at Sutton Coldfield for a while now and I look at some of the guys there playing off scratch and wonder what I'm doing wrong - but this is an excellent prize."
CLICK HERE for a full list of scores