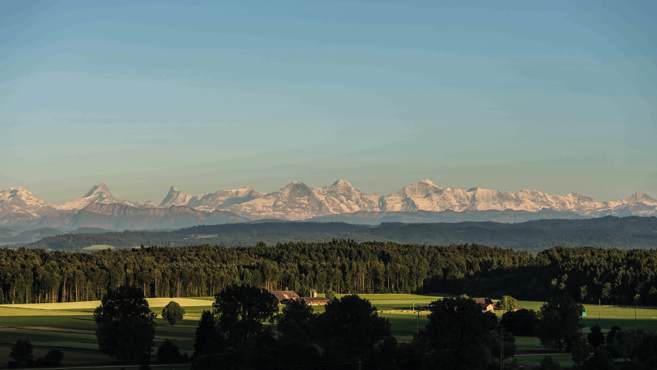 When you think of Switzerland you picture mountainous landscapes, stunning ski resorts, luxury time pieces and chocolate. It is also home to around 70 PGA Members who are employed in a variety of roles across the country.
There around 90,000 affiliated golf club members in Switzerland who are attached to approximately 100 courses.
One of the biggest employers of PGA Professionals is Migros, which is also the largest supermarket chain in Switzerland and one of the largest employers in the country. Its reputation for high quality good and employee satisfaction filters down to its eight golf facilities which attracts around 19,000 members.
The company's mission is simple – to make 'golf for everyone', making the game accessible and affordable for all.
Steven Carpenter speaks to four GB&I Members based at Migros Golfparks facilities about what it is like working for the company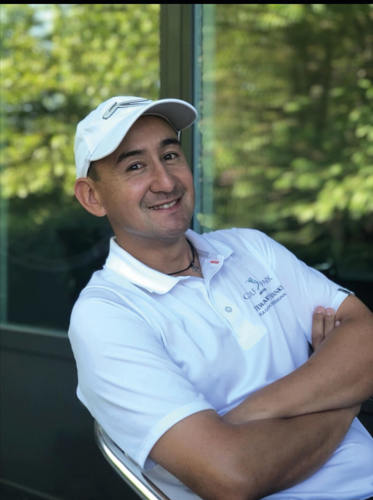 STEWART FRANKS
Golfpark Otelfingen
Stewart Franks is a graduate of the Applied Golf Management Studies (AGMS) degree and has been based in Switzerland for a decade.
"Primarily it's a teaching position. There's an emphasis on customer satisfaction, retention and group tuition with workshops and clinics on offer. I do very little repairs or hardware sales as my time is usually on the course or driving range. During the off season from November to March I offer tuition breaks abroad, mainly with customers I've worked with during the season.
"Migros offer a generous employee pension scheme and with that comes security as employed golf professionals we receive a regular monthly wage. For example, applying for credit or a mortgage as a Migros employee is an added benefit in comparison to a self-employed professional where an income is largely seasonally based.
"Another benefit is that Migros Golfparks are public golf courses with their motto "Golf for everyone". Being located between two large towns: Zurich and Baden, and with its own train station equips us with a large footfall. We are never short of meeting new clientele because of the steady influx of new customers/golfers.
"Furthermore, I'd like to mention that Migros fully support my intentions to better myself. Since I've been working for Migros I have achieved a PgCert in Business Administration and become recognised by The PGA as an Advanced member.
"If you want to come to Switzerland learning German French or Italian would be a significant advantage."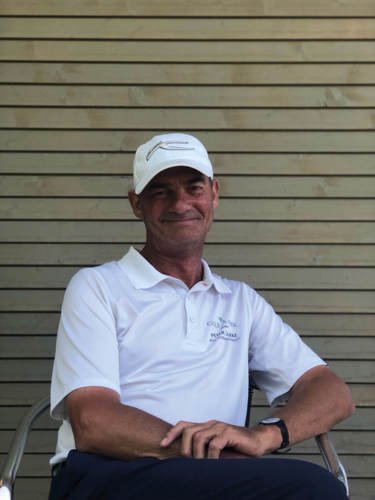 PETER CLARKE
Golfpark Otelfingen
Peter Clarke turned pro at 26 and decided to ply his trade as a teaching professional in mainland Europe. He worked in Germany and Austria before moving to Switzerland in 1995 where he has been teaching both beginners and national team players for the last 25 years.
"Working for Migros 25 years ago was laughed upon by a lot of the Swiss pros here because we were paid a relatively low hourly rate compared to being self-employed, but as the years have gone by, things have changed and now many pros want to work for the company.
"Migros provides very good social services and like many companies now has a first-rate HR department that has your interest at heart and also your well-being.
"A good example of the way Migros looks after its staff is the way the company compensated us during the recent lockdown. Lost working hours were paid and there were constant updates on the situation throughout the pandemic in Switzerland.
"I think the best thing about working for Migros is the security of the position and the constant flow of work due to many people still taking up the game.
"Migros makes the game affordable to all people of all ages and being public enables golfers to enjoy the courses and range without paying a hefty membership fee. Working with fellow British pros is also good as we have something in common and a great background due to our PGA training."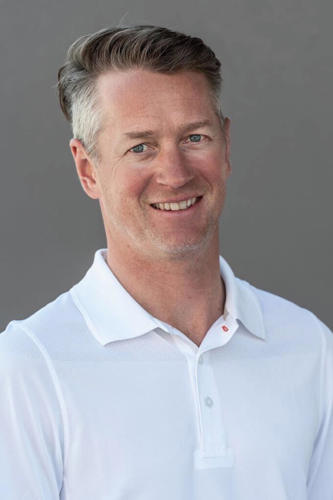 JAMES ALEXANDER JOHNSON
Golf Limpachtal, Switzerland
After gaining first class tuition on how to be successful retailer and club pro under the stewardship of PGA Master Professional, Tony Bennett, James Anderson pursued a career as a golf professional abroad. He now works at Golf Club Bürgenstock, Lucerne Switzerland, a club situated at the foot of the Alps.
"I instantly fell in love with this astonishing, well organised country where it's possible to continue to combine my playing and teaching career.
"My main role at Golf Limpachtal, owned by Migros, is giving individual lessons and group lessons in every aspect of the game to members and guests, from beginners to elite players.
"We have a very modern facility with Trackman, Toptracer, SAM PuttLab and can work all year round. I also take my students on golf trips abroad during springtime and play many pro-ams in Switzerland and abroad during the season. Migros is a great employer with good social security benefits.
"My advice to anyone considering a career abroad in Switzerland is take your education very seriously, don't lose your passion for the game and develop your social skills and your emotional intelligence. Nowadays there are so many different areas where we can apply our profession and lifelong learning never stops."
JULIAN MYERSCOUGH
Head Professional – Holzhäusern
Julian has been the head professional at Holzhäusern – the first Migros site – for 26 years.
"Migros offers PGA Professionals a stable wage and a pension. The infrastructure at Migros sites is excellent, something for all level of players; short, nine-hole and 18 holes are found at many Migros sites. At Holzhäusern we do every sort of teaching from events, beginners to elite coaching with our six-man team.
"The teaching industry as a full-time occupation is in decline and I would suggest that future PGA Professionals diversify as much as possible. I have been in charge of the teaching concept and philosophy for 25 years and am now taking more free time to play myself."