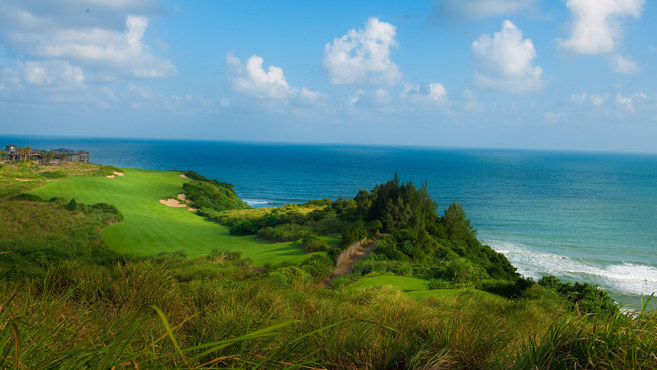 The explosion of golf in China has created a wide range of opportunities for PGA Members to develop their careers, although job seekers need be prepared to face many cultural, corporate and linguistic hurdles along the way.
With a population of 1.5 billion and one of the fastest developing economies in the world, China's growth over the last decade or so has been at an almost unimaginable speed. With over 650 cities currently boasting populations of over one million, and with the construction of roads, houses, shopping centres, offices and factories being hard pressed to keep up with demand, China is going flat out to eclipse America as the global superpower.
While it will be no surprise to learn that long hours and low wages don't allow for expensive and time-consuming hobbies such as golf to be pursued by bulk of the population, the expansion of China's wealthy elite over the last two decades spawned a fast and furious course development programme, with memberships at one of the country's 600-plus golf clubs highly prized and as keenly traded as shares on the Chinese stock market.
While the first championship-standard courses were built in China around the mid-1980s, primarily in the southern province of Guangdong near Hong Kong, golf courses have now sprung up in and around all the major cities, with dozens of clubs located in Beijing, Shanghai, Guangzhou and Shenzhen all helping to serve the estimated three million Chinese that have taken up golf in the last 20 years.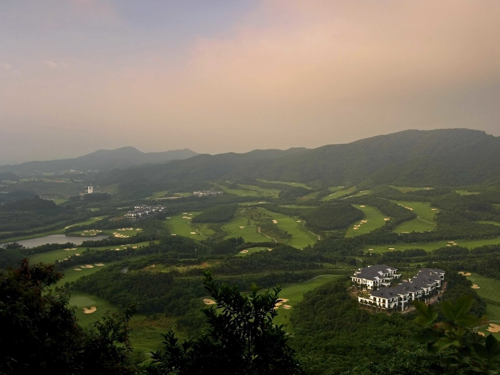 But with the rapid increase in the number of courses, serious environmental issues have been raised. And, in a country with a chronic lack of water and diminishing land resources, there has been a significant pull back on further golf development, with few new courses being given permission unless supported by housing and business infrastructure, while over 120 courses have been shut down in the last seven years. A ban on course construction was first issued by the government in 2004, and again in 2010, and new laws are now making it even harder for golf projects to get the green light unless they can show significant economic benefit to the local region.
Despite the slowdown in golf development, there still remains tremendous potential for growth within the current set up, while an increasing number of coaching academies, indoor studios and multi-tiered driving ranges are proving hugely popular with the younger generation of Chinese keen to learn the ways of the Royal & Ancient game.
GOLF IN CHINA BY NUMBERS
1985 – Year first golf course opened in China
10 – Number of golf courses in 1994
240 – Number of golf courses in 2006
658 -   Number of golf courses in 2019
100 – Number of courses in Beijing area
358,000 – Number of registered golfers
3 million – Estimated number of casual golfers
0.07 – Percentage of population that play golf regularly
10,000 – Staff employed by Mission Hills, the world's largest golf club
12 – Number of courses at Mission Hills
2002 – The year Zhang Lian Wei became the first Chinese player to win a European Tour event at the Singapore Masters
£50,000 – Average cost of annual golf club membership
£25,000 – Average salary in Beijing
200 – Average visitor green fee in US dollar
Many of the under-25s have been inspired to learn the game after watching the numerous tour events that have been hosted in China in recent years, including four renewals of the World Cup at Mission Hills, the WGC-HSBC Champions at Shensen, and the Volvo China Open in Shanghai, which has been a fixture on the European Tour since 2004. The Ladies European Tour has also been a regular visitor to China in recent years, while the LPGA Tour brought its first ever event to China with its staging of the LPGA Buick at Qizhong Garden Golf Club in Shanghai last October.
The success of home-grown players like Zhang Liang-wei, Liang Wen-Chong, Wu Ashun, Haotong Li (pictured below), Shanshan Feng - the first female golfer from China to join the LPGA Tour – and Yu Liu, have also served to ramp up interest among China's youth.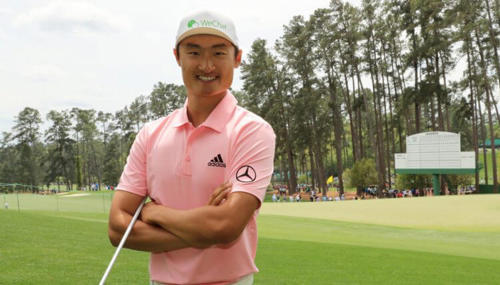 The demand for tuition, and parental desire to give their children the best coaches, presents great opportunities for qualified instructors willing to move out to China and pass on their skills, and the 70 PGA Members currently working in the country is proof positive that the demand is there. However, pupil's progress is often slower than you would find in the UK and elsewhere, as many students don't have the opportunity to practice between lessons, or test out their skills in a real golf course environment, as with less than five per cent of golf clubs open to the public, access to playing facilities is hugely restricted.
Visas and work permits are harder to come by than they once were, with a bachelor degree almost becoming a pre-requisite for potential job applicants, especially in more senior roles. Speaking fluent Mandarin is not essential in the golf club environment, as privileged children learn English from an early age at school, however learning to speak even the basics will help not only when applying for positions, but when trying to build trust with Chinese people.
Other work opportunities lie in director and club management roles, with many of the top clubs operated by international firms such as Troon and IMG, although it is not uncommon for these to come back under Chinese control once the initial set-up phases are complete. Other course developers operating in China include Orient Golf International, a fast-growing mid-range developer, and the Forward Management Group, the company behind China's top-rated course, Shanqin Bay in Hainan Island, a Ben Crenshaw design that first opened in 2011 and reportedly boasts a joining fee of $1 million.
Given its distance from the UK, the cultural and social differences, the complexity of the language, and the enormous amount of red tape required to gain entry into the country, China remains a big challenge for anyone considering working there, but the career potential for those with ambition is there for all to see, as are the rewards.
PGA PROFESSIONALS WORKING IN CHINA: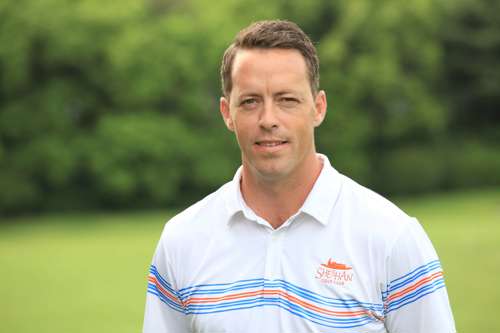 Andrew Laird, Director of Golf
Sheshan International Golf Club            
I've been lucky enough to work in various foreign countries over the last 15 years, including Spain and Dubai, but always wanted to see what it might be like to work in the Far East. The game is relatively new in China, so there are opportunities for those that were willing to give it a go.
The club I was previously working at in Dubai was going to close and within a week I came across a job advert for the role of Director of Golf at Sheshan International. Knowing they had a major tour event, the WGC-HSBC Champions, and the fact it was in Shanghai, persuaded me apply for the job. I moved out here in July 2017, and consider myself extremely fortunate to be working in such a high profile role at one of Asia's most internationally renowned golf venues.
I'd say the best part of working here is being in such a fast-paced and dynamic country. Every day it feels like there is something new and exciting to see and do. Learning about Chinese culture, and learning a language that is spoken by so many people, has also been hugely fulfilling.
On the flip side, the language barrier can make life very difficult at first, but after putting some effort in, it does get easier. Also, the sheer amount of people here, especially in Shanghai, was quite daunting when I first moved out here. Being so far away from friends and family is also tough.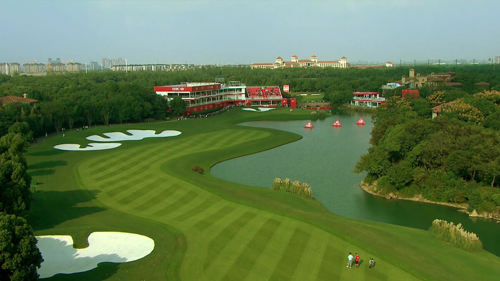 The golf clubs and academies currently operating are successful and there are still plenty of opportunities over here, so I would say the industry is in pretty good shape. They aren't building many new courses now, however the facilities that are operating are successful, with more people, especially juniors, taking up the game.
I'd advise any PGA member thinking of coming here, or anywhere else abroad, to 'go for it'. Working overseas has been invaluable in terms of the new ideas and knowledge it has given me, and that has been reflected in my career progression. I would also highly recommend working in China, but come with an open mind, be prepared to work hard, and get ready to learn Mandarin!
Graham Hill
PGA Professional, Birdie International Golf Academy, Guangzhou
I've been working at a golf academy in Guangzhou since in December 2018, and am really enjoying living and working in China. The language is difficult, but it's definitely worth learning, and it certainly helps when giving lessons to kids – which takes up 95% of my time – and even more so when you're out and about in the city going about day-to-day life.
The working hours are long and people work very hard here, but the Chinese people are very friendly and I've been made to feel very welcome. Guangzhou is a busy city, but transport systems are good and it feels very safe, with little crime. The only downside is the limited variety of food choices!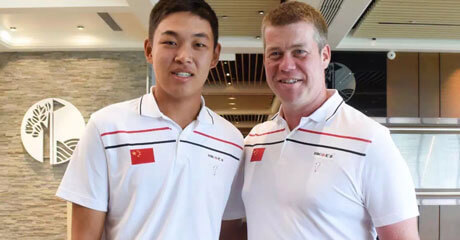 Michael Dickie
Chief Executive, Michael International Golf Academy, Shanghai
I came out to China 15 years ago on what was meant to be a working holiday, and I'm still here! I did my PGA training at Burhill Golf Club in Surrey, but always harboured hopes of working overseas.
I spent five years working at the Shanghai David Leadbetter academy, and then set up my own business, the Michael International Golf Academy, which now has two venues in Shanghai.
The first two or three years were really tough, as I didn't have a lot of students and couldn't speak the language. I was teaching all day and then going out in the evening to attend networking events to meet new people and find new students. I speak the language fluently now and have even commentated on a few golf tournaments for Chinese TV in Chinese.
A lot of people come here expecting it all to happen very quickly, but stability is important, so you need to stay in one place and build up your reputation, which I've gradually been able to do. I've been lucky enough to be involved in coaching China's amateur and national teams, and have worked with a number of young players, including Li Haotong, Lin Xi Yu, Jin Cheng and Shi Yuting.
The growth of golf in China is slow yet steady, and I expect that the challenges facing the game in the West will soon hit here too, but the junior market is very healthy. Chinese kids are very disciplined and are hard workers, and they are prepared to push themselves to do their best, so they make great students.
I'd recommend any PGA member to give China a go, but only if they're prepared to put the time and effort in, learn the language, and respect the culture.