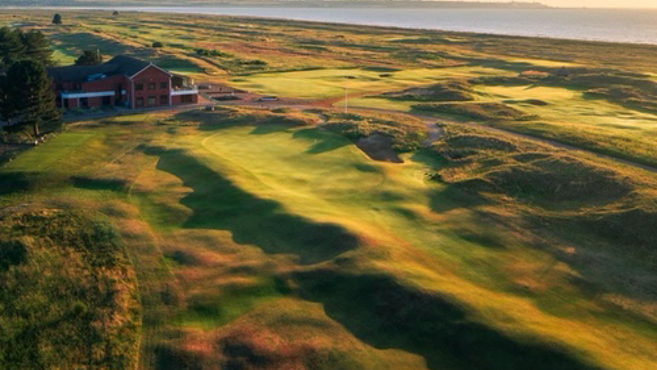 Looking to challenge yourself on the golf course? The Links Speed Golf Championship could be the thing for you!
The historic Princes Golf Club plays as host venue to the championship on August 19, 2021, with the tournament promising to push the boundaries and show our great game from a different perspective.
With a prize being given out to the top performing Professional, a number of prominent names in golf have already signed up for the event, including Royal St. George's head greenkeeper Paul Larsen. The championship is being played over two of Princes' stunning nine-hole courses, the Himalayas and Dunes.
If you are interested in signing up for the event at Princes, details are at the bottom of the page.
One of the PGA Professionals attending the event at Princes is the Iron Golfer himself, Luke Willett, whose average time around a 6km golf course is approximately 40 minutes!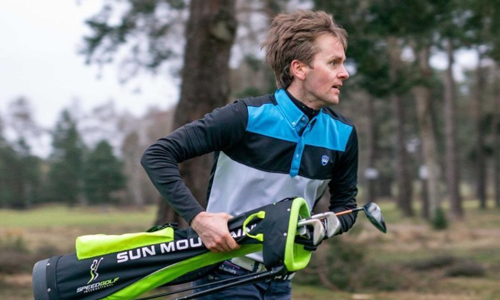 "The fastest I've ever got round in 18 holes is 26 minutes and we shot 66 that day. If you look at those numbers, you are like wow!"
So, what exactly is speed golf? Well, the aim is to simply get round a golf course in as quick-a-time as possible, and in as few strokes as possible. Your score is then a combination of time taken to play the round and your 18-hole score.
"In a nutshell, it's liberating," says Luke. "That's the one singular word I would use to describe it. It just makes you feel alive. You typically go out and play speed golf when the sun rises, so it's an early start but it's a date in your diary that you look forward to.
"I often get people asking me 'why do you run round? Don't you want to go slow and savour it?' Well, I do, but there's something different about speed golf. I still very much do play golf, but you just acknowledge more. You have that little moment in the morning when you are playing, and you see the deer and the wildlife running and flying around. You're intruding on their little bit of time, but you are getting that bit of magic that normally people don't get to experience. I cannot really do it justice; you've just got to experience it."
Golf has always been considered a leisurely sport, moulded around sociability. Luke, however, has introduced a different aspect to the game.
"I feel speed golf is the spirit of the sport. For me, it's run by volunteers and there's something really pure about it. It essentially survives off the people who play it, there's something very special about that, and the growth is ultimately tied to those players playing.
"It is different in the fact you run around the golf course, but you've got people like me who, despite the scores and times, do it because of the high of it: the ecstasy, the adrenaline rush. It just feels really good. I've never loved golf more than I do now.
Luke likens it to marathon running; once you've done it, you want to keep doing it. It almost becomes an addiction.
"You've got golf course architects, greenkeepers, PGA pros, weekend warrior club members. You've got someone who does the UTMB (Ultra-Trail du Mont-Blanc) which is one of the toughest marathon races on the planet. You've got older people who aren't interested in their score and just want to speed walk it and experience that finish line feeling.
"I guess it's like someone doing the London Marathon: you've got your name on your jersey and people go 'well done, keep it going.' You have people on the 18th green and they're cheering you to get over the line. They never ask 'what did you shoot?' They're just congratulating you and it would be great if we can share that.
With professional golf continuously looking for ways to change and adapt, now is the time to try something different. The Links Speed Golf Championship event at Princes on the 19th August, is certainly a good starting point.
"I think the more courage we have to step off the well-beaten path then the stronger we are going to be as an industry and as individuals," says Luke. "So, let's start exploring and doing different things and putting ourselves outside the comfort zone. Doing that more often is something that makes you stronger and stronger."
To sign up for the Links Speed Golf Championship, which takes place on August 19, message Luke at: luke@square-banana.com or visit https://square-banana.com/links-championship/ for more details.