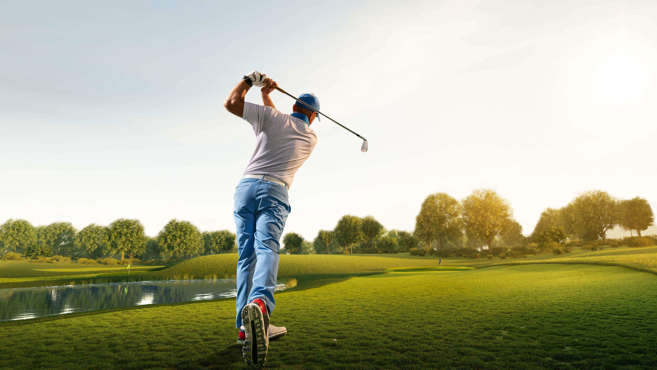 The PGA is proud to announce that its partnership with Golfplan, the specialist golf insurers, will be extended until 2022.    
The two organisations have been working together in different capacities since 1996 and offer an attractive commission incentive to PGA Professionals.
Golfplan, founded by Ron Channon in 1984, are experts in golf-related insurance products with the Witney-based company covering more than £60 million worth of golfing equipment on behalf of thousands of golfers of all ages.
They seek to address the commonly held view that all golf insurance is the same; a misunderstanding that can cost the typical golfer thousands of pounds. Through assisting the customer to understand the finer details of different policies, Golfplan ensure golfers are fully covered and correctly matched to the right product.
In 2016, Golfplan came under the ownership of A-Plan, one of the UK's leading insurance brokers who offer a comprehensive range of insurance products to consumers and businesses.
Adam Marshall, Group Head of Specialist Lines at A-Plan, commented: "Golfplan are delighted to have extended the long-term partnership with The PGA.
"Our approach has always been to provide quality products with excellent service to PGA Members and golfers in general, and the extension of this partnership will help promote this further. Our Golfplan business employs PGA Professionals and we believe we can make a strong expert connection between insurance and fellow PGA Members. Our team would be delighted to help Members out with a free consultation and visit to their golf facility, regarding their golf insurance needs."
Marshall continued: "The partnership helps support Golfplan with its objective of increasing awareness of its high-quality golf insurance product. I'm also very pleased that the new arrangements will allow Golfplan's parent company, A-Plan Insurance, to promote some of the other products we are able to provide to PGA Members such as commercial insurance, car insurance and insurance products for Assistant Professionals in training at the PGA Academy."
Liam Greasley, PGA Executive Director – Commercial, added: "The PGA has enjoyed a long relationship with Golfplan and we are delighted to extend one of the Association's most enduring partnerships for another three years.
"This is a significant relationship for The PGA and we look forward to working with Adam Marshall and his team in building on the historical and valuable friendship between our two businesses."