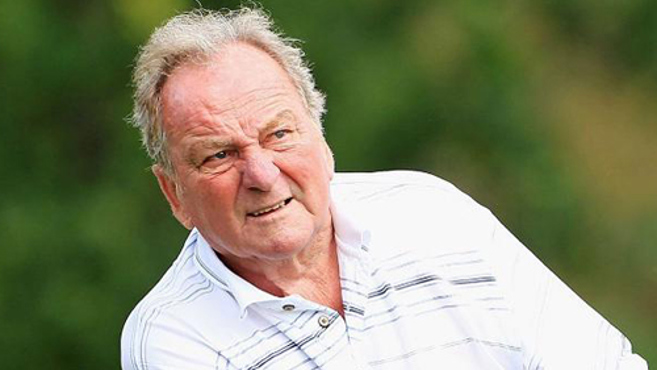 The PGA is saddened to report that Tony Coop, an Honorary Member and head pro at Dean Wood Golf Club, Wigan, for 45 years has passed away.
Tony, who won on the tournament circuit that was the forerunner of the European Tour, was 87.
That victory was achieved in the Jersey Rediffusion Tournament at La Moye Golf Club in 1965. It earned Tony a television from the sponsors and prize money totalling £500, a small amount of which was spent on a personal number plate.
"He paid £5 for TC 3," recalls Andy Coop, Tony's son and fellow PGA Professional who has worked in Switzerland for the past 27 years. "His peers and friends always knew him as 'TC3' after that."
Several of those peers wrote to Tony, congratulating him on his victory, which was the norm in those pre-text, email and WhatsApp days.
His best friend on the circuit was Harry Weetman, while one of the letters came from Peter Alliss, the winner of the Jersey Rediffusion Tournament in the following year.
"They became lifelong friends and were in regular contact," adds Andy Coop. "They used to phone each other every couple of weeks.
"And when Peter was researching material for his commentating, he always phoned my dad because he was renowned for having an amazing memory for where they played and who finished where."
In terms of finishing, Tony's best in nine Open Championships came at Royal Birkdale in 1961 when he was 13th.
"Arnold Palmer won it and dad picked up £125 and that became a family joke: every year we looked to see who finished 13th and how much they won. This year it was Shane Lowry and he won about £113,000. How times have changed!"
Having trailed Palmer at Royal Birkdale, Tony got somewhat closer to him 17 years later in the Senior Open Championship at Turnberry. They and Christy O'Connor Senior played together in a three-ball and when Tony retired Palmer sent him a signed photo.
Closer to home, Tony was a regular participant in the Liverpool Alliance, a midweek pro-am played in the winter, and was captain for 30 years.
His stint at Dean Wood was one-and-a-half times as long and his son adds: "Dad was committed to his club and was passionate about The PGA.
"He used to say what a great life he had had and what a great life golf had given him."
Tony Coop is survived by his three children, Andy, his son, and daughters Jayne and Sarah. The PGA expresses heartfelt condolences to them on their loss.