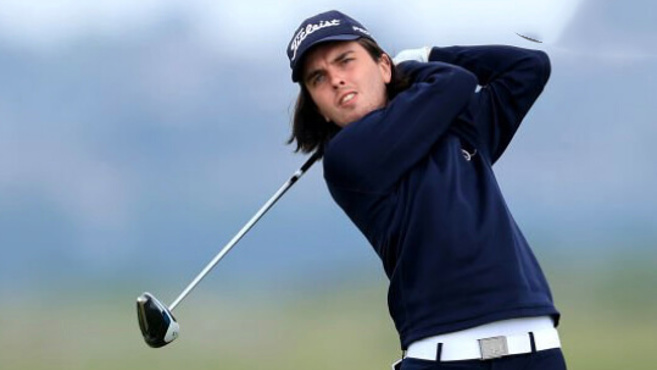 Year One Trainee Brandon Meads stole the show in a keenly contested PGA East region qualifier to play in the final of the popular Golfbreaks PGA Fourball Championship.
Meads, who won the Essex County Championship in 2019, was responsible for the shot of the day at Crews Hill Golf Club, Esssex - an ace at the par-three 152-yard 15th.
The hole-in-one was the 10th the 26-year-old has registered in his short career and describing it, he said: "I used a pitching wedge and we all saw the ball go in. It hopped once and then checked back. It was the only good shot we hit all day!
"In fairness, we dovetailed well and are looking forward to playing in the final at Carden Park. I've not played there before but, having checked out the course on the website, it looks amazing."
Despite his party piece, Meads and Thomas Wiskin, his partner and fellow pro from Burstead Golf Club, Billericay, finished tied-fourth after posting a betterball six-under par round of 64.
That left them a shot behind three pairs who shared first place: Nicholas Cain and Chase Davis, Will Farley and Simon Dainty, and Paul Gilbert and Sean Whiffin.
They and nine other pairs from the qualifier will play in the final that, carrying a £33,250 prize fund, will be contested at Carden Park, Cheshire, in the last week of August.
CLICK HERE for a full list of scores