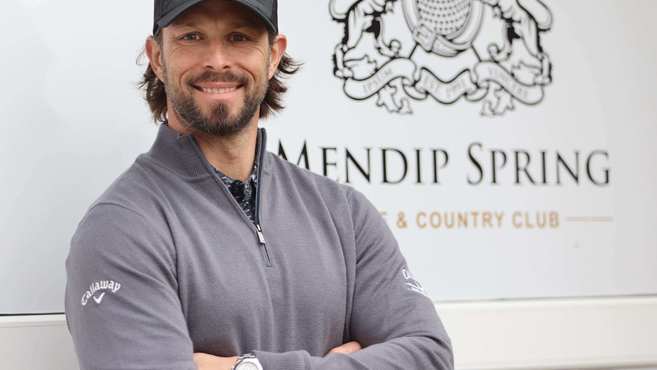 As someone who played First-Class cricket for more than two decades, and did so very successfully, Peter Trego earned a reputation for never doing anything by halves.
A 54-ball century as Somerset chased down 476 runs to defeat Yorkshire is testament to that.
As is the time when, having mothballed his cricket bat to keep goal at semi-pro level for Margate and Chippenham Town, he scored for both clubs.
So, it should come as no surprise that he marked his debut in a PGA tournament by winning it. Then having finished tied-fourth in his second event, he claimed another victory in his third.
"My goal in my first year was to win one regional tournament," said the 40-year-old who played more than 500 games for Somerset before winding up his cricketing career with Nottinghamshire and becoming a PGA Trainee.
"The thinking was baby steps at first. To have two wins in three events is amazing, especially as there's a lot of good players at that level."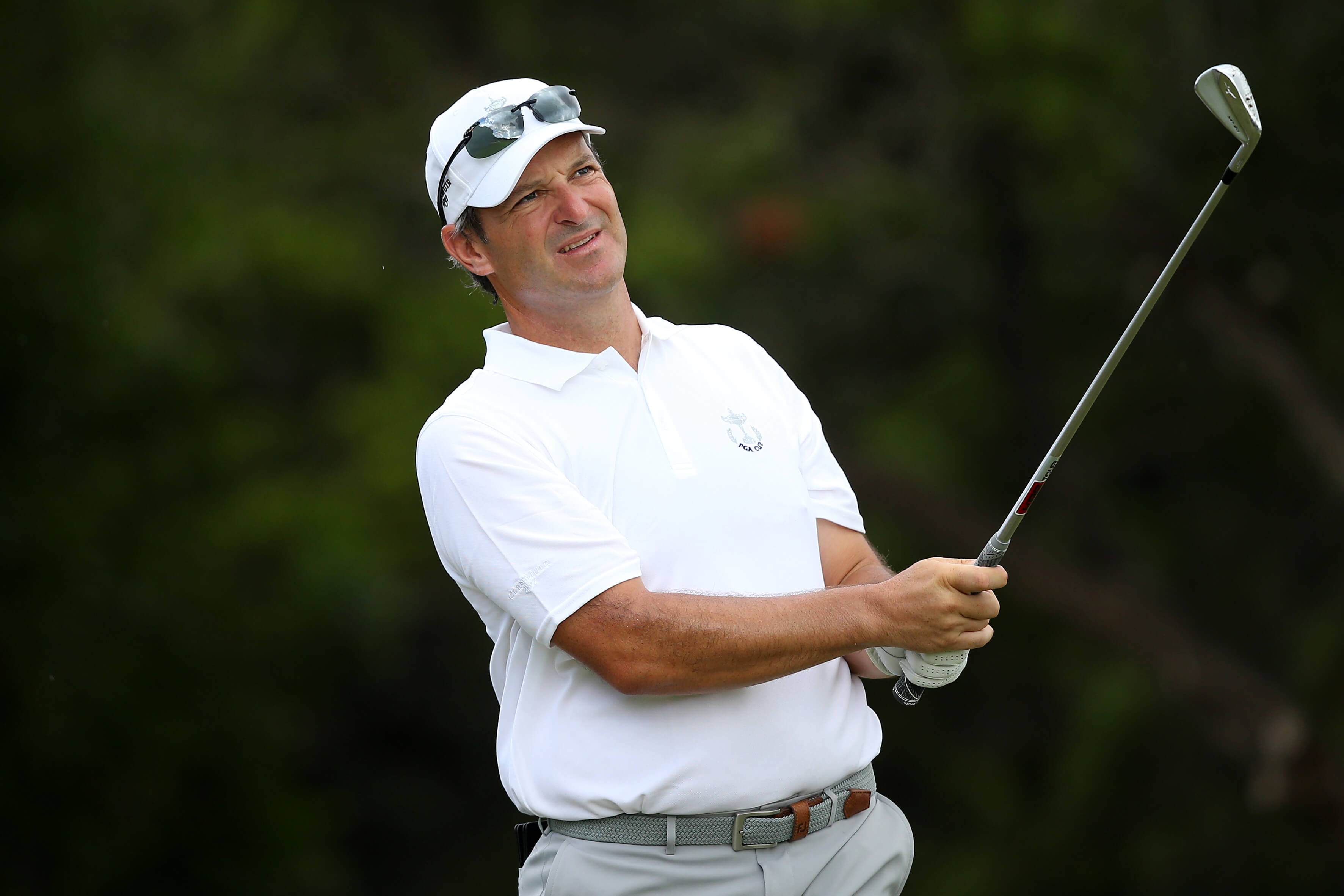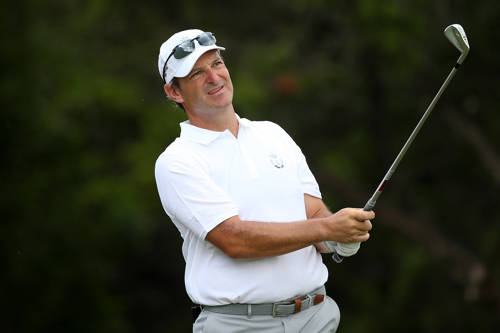 One of them, David Dixon (pictured above), a former European Tour member, PGA Cup player and regular competitor on the PGA South West tournament circuit, played a part in Trego turning pro a year ago.
"I worked really hard on my golf during the pandemic," Trego recalled, "and when Dave was getting ready to play in some Challenge Tour events, he wanted a sparring partner at the Players Club.
"I think I shot three-under one afternoon, and four-under a couple of days later. He planted the seed really. He said he played with guys on Tour who didn't swing it as well as I did so why didn't I give it a go.
"In fact, the pandemic was the best thing that happened to my golf because I had nothing to do but practise. When golf reopened in 2021, I had a brilliant summer – I was in and out of the team at Nottinghamshire and had plenty of time to play.
"I started shooting some excellent numbers – there were seven-unders and I had a nine-under. That gave me confidence to give a go. I don't fear failure because I know how much of a challenge, I've set myself. What I do fear is not giving it a try.
"What's more, I don't think there will be many out there in my situation trying to become a golfer who will work harder than I do. We'll see where that takes me."
Initially that's Mendip Spring, the club in north Somerset he is attached to while training to become a PGA Professional. And after spending 24 years as a professional cricketer, Trego accepts the academic side of the training programme may come as a culture shock.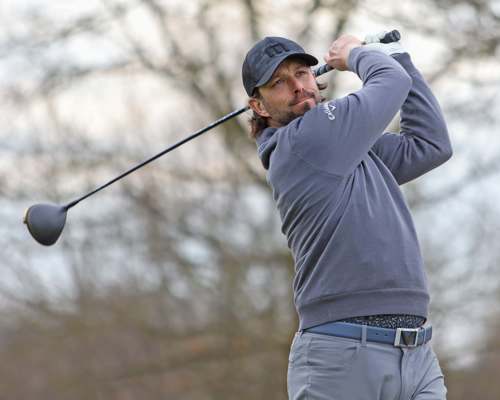 "I was obsessed with sport at school and had to be forced into class," he admitted. "But I think I've got a decent brain and I've done enough studying with cricket coaching and various courses. And I've got a lot of great people around me to give me advice and help.
"I've got a good relationship with Will Hobbs, the head pro, and Scott Thompson, the director of golf. In fact, there's a picture of me and Scott at St Martin's Primary School – I'm on Scott's shoulders holding the trophy for winning a five-a-side competition. That was 31 years ago. I've known him for a long time and have always enjoyed playing here."
Initially playing is Trego's raison d'être for joining The PGA but, looking long term, he is mindful of the bigger picture.
"Being involved with The PGA gives me lots of playing opportunities which, first and foremost, is my priority – to try and play," he explained.
"But for me, I've always found that whatever I engross myself in I try and get as much knowledge as I can and that always improves my performance.
"So, the coaching aspect The PGA degree brings is also massively important for me. The more knowledge I gain about the golf swing, the better my game becomes.
"Nevertheless, I'm aware of the challenge I've set myself – there's a lot of very talented men and women trying to make it as professional golfers.
"And if I don't succeed as a player, I accept there is a safety net at the end of three years and I can turn to coaching or club-fitting but that's not in my thinking.
"I've been a sportsman since leaving school at 16 and want to remain in sport as I know nothing else.
"I am still involved in cricket with Somerset in hospitality and media work but the prospect of a job in golf in three years' time is just as desirable.
"I know whenever you travel round Europe, PGA pros are highly thought of and respected.
"My priority is to be the best player I can be – but engrossing myself in the world of golf via The PGA is hugely important for me. So, I'm forever thankful for being accepted onto the PGA programme – hopefully I'll be an asset to the Association.
"At the end of the day, we've all got to start somewhere – I'm just starting a bit later than most people."