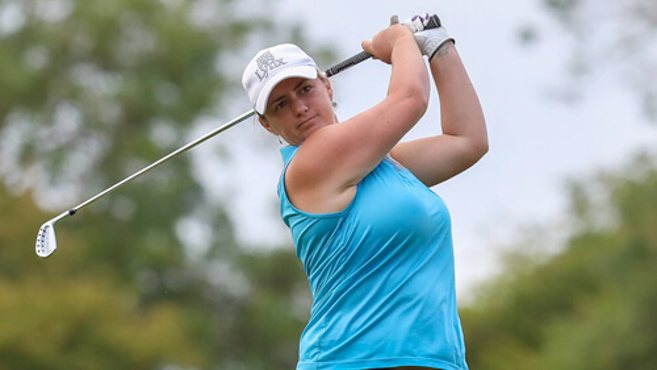 Maria Tulley struck an early blow in the race to finish first in this year's WPGA One-Day Series by winning the opening event of the truncated campaign at Salisbury and South Wilts Golf Club.
Tulley, a member of the 2019 WPGA Cup team who is attached to Studley Wood Golf Club, Oxfordshire, posted a two-under-par total of 71 to finish a shot clear of the field and claim the £350 winner's cheque.
In doing so she recorded five birdies but, having bogeyed the par-three 18th and started earlier than her two main rivals, Keely Chiericato and Georgia Lewis, she faced an anxious wait. Neither challenger, however, was able to retrieve the deficit.
Manston Golf Centre's Chiericato immediately atoned for a bogey at 16 to go one-under but negotiated 17 and 18 in par.
Similarly Lewis, who is attached to The Vale, Glamorgan, and last week was crowned the PGA West region's women champion, was unable to capitalise on the last three holes after a birdie at 15.
The next leg of what has become a five-event series will be contested at Kedleston Park Golf Club, Derbyshire, on September 8 and will also constitute the first round of the 36-hole WPGA Championship.
Full scores can be accessed here