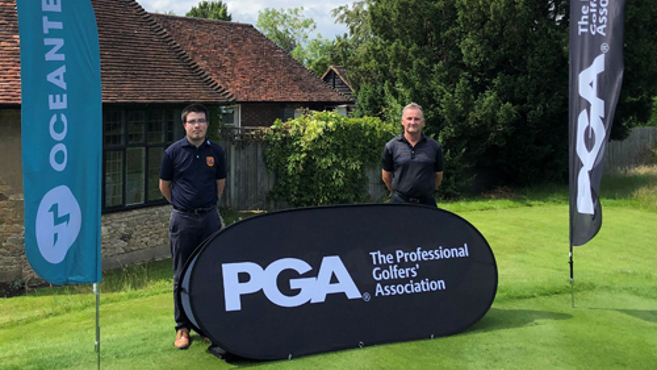 Colin Lester had more than one reason to be delighted with confirming his place in the PGA National Pro-Am Championship Final in Turkey.
The Lindfield Golf Club amateur player's boss is Turkish and knew all about the prize on offer when he teamed up for the qualifying event with PGA Professional Tim Spence.
The duo then proceeded to win the PGA South regional qualifier at West Surrey Golf Club in Godalming after prevailing on countback ahead of Luke Bone and Mike Stevens from Farnham Golf Club. Both pairs finished with 43 points.
Lester and Spence will now play in the £25,000 grand final at the Antalya Golf Club, Turkey, in November.
Having qualified, Lester knew he would be getting some extra congratulations when he returned to work in the Lindfield pro shop.
"My manager at work is Turkish, his name's Murat, so I knew from the start what I was playing for," he explained.
"It was a tense finish, we were on the 13th hole and secretly looking at the leaderboard, but not talking about it.
"I had a good front nine, but on the back nine, Tim started holing putts from everywhere.
"On the 17th hole, he holed a 45-footer and then we both knew we needed a birdie on the 18th as we were already four under par coming home and had a better back nine.
"We were the last group, and I was shaking because I knew what we had to do. But Tim got it in the end although the pressure was on."
Lester, 20, had been taking lessons from Spence as a youngster and started with a handicap of 28.
"After two years I got myself down to 11, and now it's at nine, I haven't been at that level for very long," he said.
"So this is about as big as it gets for me in terms of playing golf."
CLICK HERE for a full list of scores