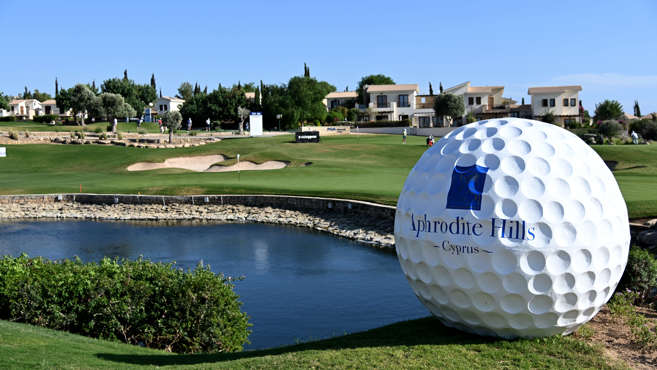 After successfully staging its first European Tour event last week, PGA National Cyprus (Aphrodite Hills) has announced a new partnership with Under Armour.
Under Armour has joined Aphrodite Hills' 'Technical Partnership Programme' which will see the popular men's golf apparel brand become the exclusive technical apparel and footwear supplier to Cyprus' premier Golf Resort, outfitting its staff with the brands leading apparel innovations throughout the resort.
The agreement comes at an exciting time for the resort with Aphrodite Hills staging two consecutive European Tour events. The Aphrodite Hills Cyprus Open took place last week, while the Aphrodite Hills Cyprus Showdown begins on Thursday (November 5).
Richard Palmer-Jones, Owner of PJH Brand Management, official partner of Under Armour Golf in the UK and Europe, commented: "We are delighted to announce this landmark partnership with a resort that I rate amongst the best in the world, let alone Europe.
"Andrew Darker and his team share our belief in delivering the very best in performance to their customers, members and residents. The expanding vision of Aphrodite Hills is incredibly exciting, and the arrival of the European Tour at the end of October will showcase to the world that this is a 'must play' location. I could not be more proud or excited to announce this long-term partnership with Aphrodite Hills."
Andrew Darker, Director of Golf at Aphrodite Hills Resort, added: "We are delighted to become one of the first technical partners of UA, a brand with a strong vision and values that are perfectly aligned with our own; this unique collaboration will help to develop the awareness of both brands in the Mediterranean region.
"Since we started working with UA, the sales growth has been phenomenal, in fact today UA is now our biggest selling manufacturer within the Resort. The product offering is second to none, the advanced technical products lead the marketplace and fit perfectly into our resort retail outlets, the wide range of merchandise and accessories is perfect for our golfers; most importantly, the product is a favorite with all ages groups across the board. 
"Aphrodite Hills Resort is proud to be associated with such an innovative, brand leader such as Under Armour and look forward to working together for many seasons to come."