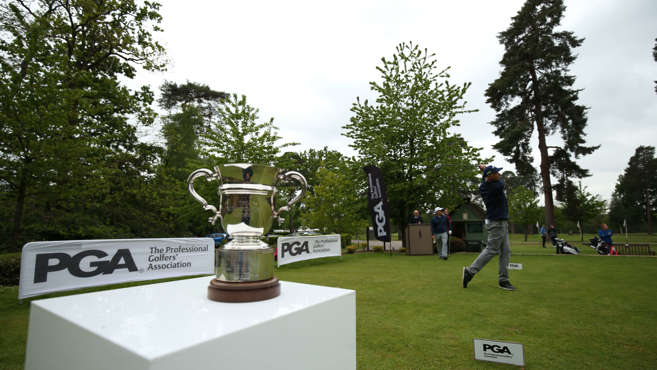 Tristan Crew, PGA Executive Director - Members Services, provides Members with an update on PGA tournament activity following the impact of COVID-19.
"You will note that The PGA are yet to restart the tournament schedule where other tours have already started. I felt it important to update you on the current position and our plans into the future.
"The PGA considers the tournament offering as one of the fundamental services that we offer to our Members, consequently we have been very cautious and considered when making decisions around the cancellation and postponement of our individual events. Unfortunately many decisions have been taken out of our hands with venues or sponsors withdrawing.
"Elite sport has restarted in England, however it is important to recognise that this has only been sanctioned under strict and comprehensive measures and controls. We have been in regular communication with the European Tour who have restarted events however, in order to receive approval from the Governmental department of Digital, Culture, Media and Sport (DCMS), they have had to provide, amongst others, comprehensive medical support including regular temperature and COVID-19 testing and significantly enhanced security measures.  
"Regrettably, all professional golf is currently considered by DCMS as elite sport and therefore in order for us to run events we would have to comply with the measures outlined above. You will understand that for our smaller events this level of commitment would be financially prohibitive.
"The PGA has consistently observed Government guidance throughout the COVID-19 crisis and it is our intention to comply into the future.  I can inform you that we have been in regular communication with the UK Government to demonstrate that PGA Regional and County events should be delineated from those at "elite level" and that we have appropriate risk assessment and infection control measures in place to ensure that the tournaments are as safe, if not safer than a full daily tee sheet at any given facility.
"We will continue to work with UK and Ireland Governments and sporting bodies to get clarification with regards to re-starting tournaments. In the meantime we would strongly recommend that you do not compete in any professional events that do not have DCMS approval. 
"We will let you know as soon as we have any further information and we hope to have a schedule of events for you in the not too distant future.
"Thank you for your patience."