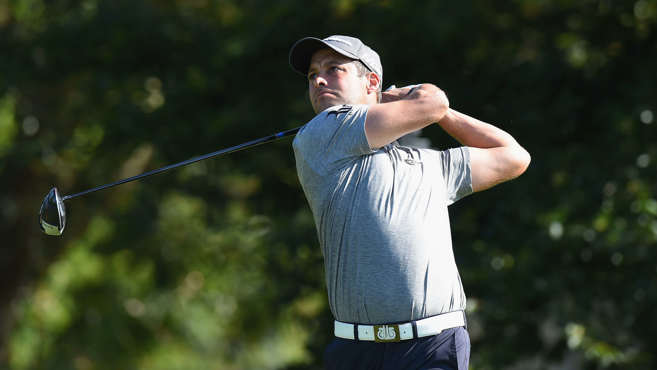 Canterbury's Richard Wallis ran away with the El Rompido PGA Overseas Pro-Am, set up by Golf Escapes, scoring 141 points for his four round total to chalk up another PGA South victory.
Located near Huelva, Spain on the edge of the River Piedras and opening out on to the Atlantic Ocean's coastline, El Rompido's two courses are within a spectacular wetlands setting blessed by a complete absence of any property developments.
Playing the North course for the opening round, Wallis opened with 34 points and went one better on day two around the South course with a 35 point tally, including an eagle two at the seventh.
Day three was back on the North and Wallis scored another 34 points, but by the last day around the South he found some of his top form, scoring a level par 36 points with a card that included three birdies and an eagle. Wallis took the winner's cheque and left Woodcote Park's Dean Homewood trailing with 118 points.
Not surprisingly team Wallis, comprising amateurs Richard Beer, Ken and Kevin Wlliamson, won the team trophy and prizes, but this time it was by a much closer margin of four points from the runners up, team Homewood.
Despite the PGA Cup star's runaway victory, the remaining Professionals had the consolation of a £600 payment each from the excellent prize fund on offer, as well as a week in the glorious Spanish sunshine.
PGA South Overseas Pro-Ams seem to be as popular as ever with entries for the Valderrama PGA Pro-Am already full with 11 teams heading off in November for one of golf's unique and highly prized experiences.
Those who fancy a few rounds at the much admired Quinta Do Lago (South, Laranjal and North) in early December, entries for the Pro-Am Conrad Algarve should go through Mike Bryant at Golf Escapes on mike@golf-escapes.com or call 01342 811777. For further information, contact Conrad Algarve's Golf Manager on fernando.nogueira@hilton.com or call +351 911 889 668, or Sam Smith at The PGA.