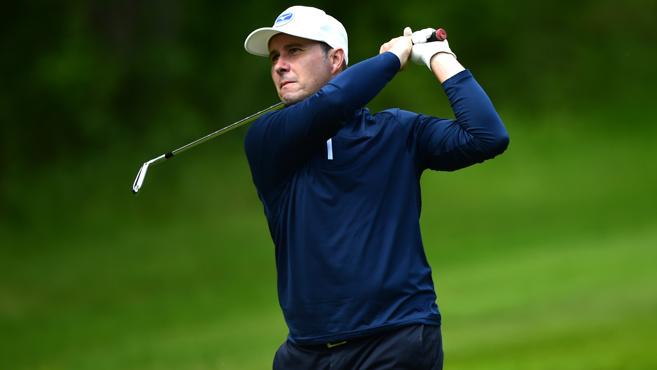 PGA Midland region stalwart, Matthew Cort (Beedles Lake Golf Club) is set to take on the illustrious Wentworth West Course at this year's BMW PGA Championship this week.
Cort was not originally set to feature in the European Tour's flagship event, which runs from September 9-12, but will play following the withdrawal of Scotsman Paul O'Hara.
"It was a bit of a surprise to be honest," said Cort, who represented Great Britain & Ireland twice in the 2017 and 2019 PGA Cup.
"I played the qualifying tournament which was the PGA Professional Championship and PGA Playoffs in June at Blairgowrie Golf Club and finished second. However, only the winner qualifies to play at the BMW PGA Championship.
"Fortunately for me the guy that won it (Paul O'Hara) has had to pull out, so I have had to change my plans but that's no problem when it's for an event like the BMW PGA Championship."
Playing the prestigious West Course at Wentworth could be seen as a daunting proposition for some, but not for Cort.
He continued: "I have been fortunate enough to play five events at Wentworth, I have a good knowledge of the course and experience of playing in front of the crowds, so I guess I do know what to expect.
"The greens are fast and firm, the owners have changed the course over the years, but I've only played it in its current format, so I do know it well."
Cort, who is based at Beedles Lake Golf Club, Leicestershire, feels he has had the ideal way to prepare ahead of his appearance at Wentworth this week.
"I played at The Belfry last week in a Challenge Tour event (British Challenge presented by Modest! Golf Management).
"The greens are fast at The Belfry so that has helped me prepare. Just to be playing in a proper tournament the week before rather than being at home practicing with no pressure will certainly help get me in the right mindset."
Cort will be quietly confident heading into the BMW PGA Championship. His form over the last two years playing on the PGA Midlands circuit has been consistent, with the 46-year-old never finishing outside the top 10, an impressive run dating back to April 2019. In those 17 events, he has finished first on four occasions.
"Hopefully I can do The PGA justice there and put in a good performance," Cort added. "I am very excited to be playing in such a huge event and hopefully I can have a good week at The Belfry to ensure I am in the best possible frame of mind for Wentworth."