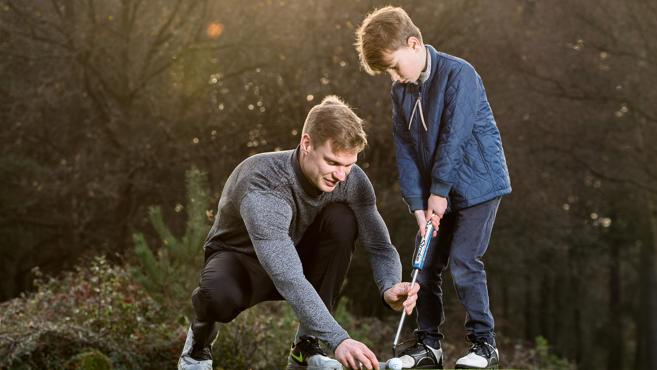 We asked a collection of PGA Professionals, male and female, what goes into getting the most out of their pupils.
Katie Dawkins, Advanced PGA Professional 
A good golf lesson should leave the pupil satisfied that they understand what they are doing wrong and why. They should go away with a simple swing thought and drill to improve. It should seem straightforward and doable. There should not be the slumping back into the car totally overloaded with technical jargon. This isn't an effective lesson or one that is going to transform that persons game. 
Apart from keeping it logical, the golfer should feel uplifted with a spring in the step and inspired to get practising as they have been truly led to believe they can be better. 
I gave a lesson to a gentleman in his 70s recently. He has about 12 swing thoughts going on in the downswing alone. Totally overloaded with information and under the impression he can think about all these things and actually make contact with the ball. He really wasn't making contact with the ball unsurprisingly. He had had a lesson recently from a pro who had told him he was too old and he shouldn't expect to get any better. My language in reacting to this was somewhat fruity. How dare somebody be not only so offensive but totally take any miniature breeze from that man's sails of confidence and drown any self-esteem he may have had. I was shocked! 
Our lesson ended with him feeling like he had a bright future and perhaps his expectations of how he had to improve were the unrealistic element. His ability to improve lay in a simplified approach and thus his game and his mood as lifted.
That's what a golf lesson should be about, lifting the pupil's confidence and enhancing their enjoyment of this wonderful game. With this should come an effortless level of improvement and a big old thank you to the pro who delivered that lesson as they book in for the next one. After all who doesn't love a good old feel-good boost every so often.
And a good lesson should firstly be focussing on what costs that golfer the most shots, the weakest part of their game or what they've asked to work on. Not just a studio session to show off new technology. It should leave the pupil satisfied that they understand what they are doing wrong and why.
Tom Reid, Sunningdale Heath Golf Club
A good lesson has to meet the needs of the student, Every student books a lesson for a reason, there might be a swing position they're desperate to hit or a shot they cannot hit! Our job as coach is to question and dig around until we find what that goal is, once identifying the goal, we measure and analyse the faults that's stopping the player achieve their goals. To find the fix a coach has to be armoured with an extensive knowledge of all technical influences, a variance of feels, visuals and even teachings aids to assist, whilst having a chameleon-like coaching style, adapting to the student's learning style and capabilities as a player which keeps the training at the right level for the student and ensures the lesson momentum is positive.  
The coach should always track progress, before, during and after the lesson so the student can see their progress, this is crucial to motivation! There must be total transparency between coach and student. The student has to feel they have achieved their goals during the lesson or least have a clear way forwards, I like to give my students a summary of the lesson to take away, this ensures the student stays on track during practice time and also keeps a nice time line of progression. I want all students to leave the teaching room motivated and clear in their minds on what they need to do to achieve their personal goals and I always remind them I am here for them for support.
Keys to a successful lesson in summary:
Highlighting the purpose of the lesson
Mutually agree the way forwards
Measure progress for coach/student transparency
Have clear mini goals to achieve end goal  
Ensure your learning style is fully understood
Have a lesson summary to take away
Leave happy and motivated!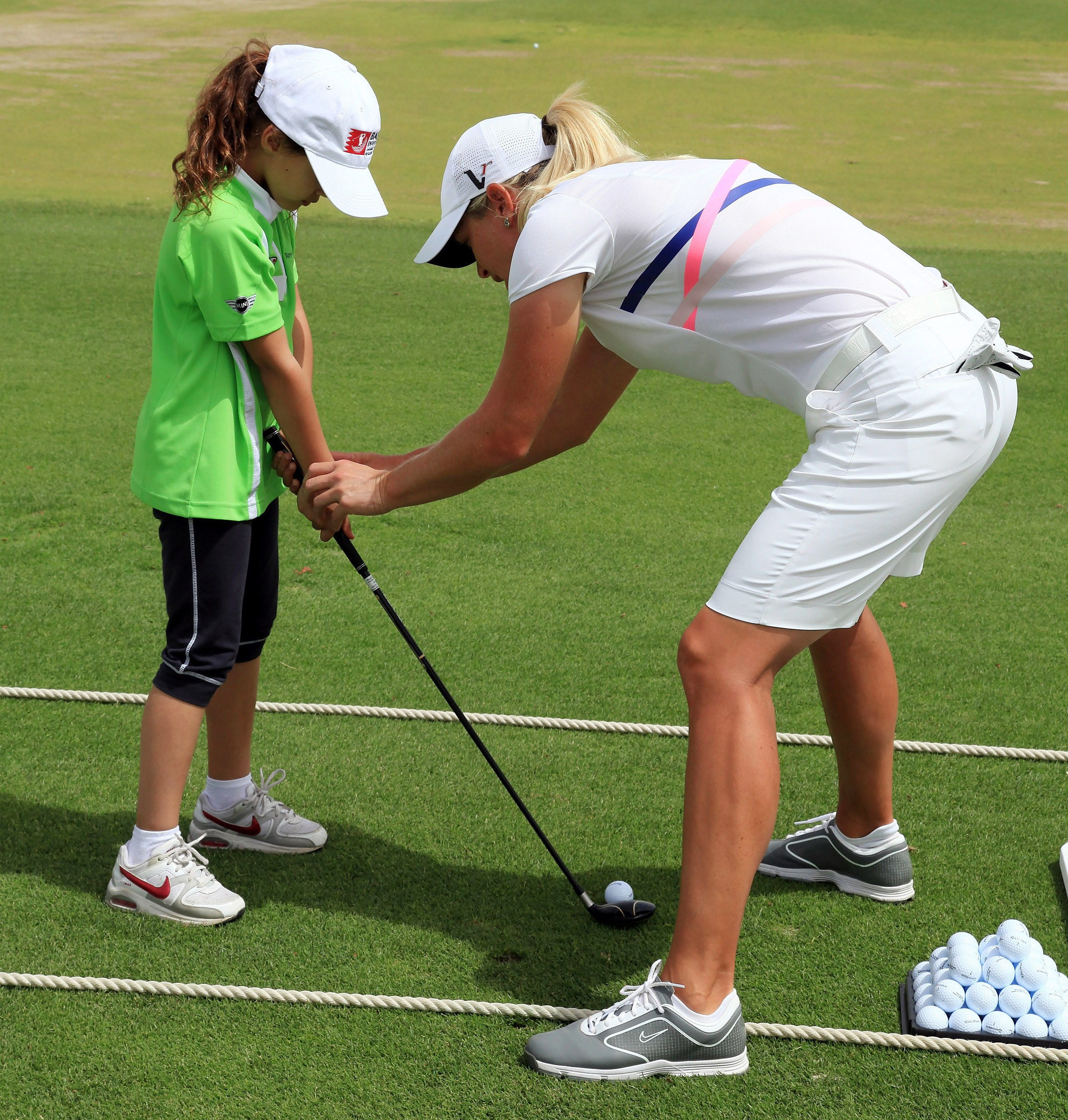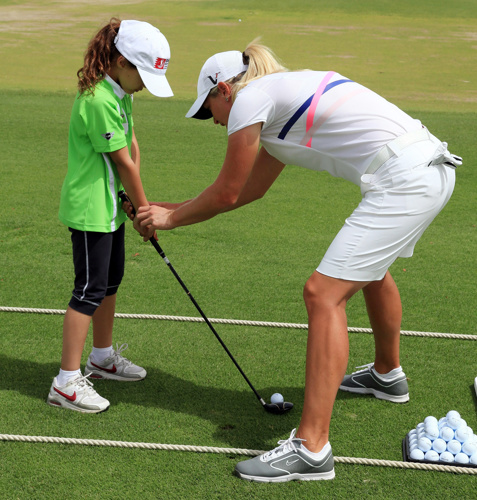 Ben Emerson, Sand Martins Golf Club
Every golfer should leave each lesson absolutely buzzing, with the feeling they cannot wait to get to back onto the range or out on the course. As a coach, giving them the confidence in both their swing and mindset, is key to seeing better results out on the course. Getting onto the course provides the opportunities to see more 'real life' golf, more than just 'golf swings' and, seeing how a golfer actually handles the pressure of the course, tell us far more that what we see in the coaching bay.
Over the years I have been very fortunate to work with not only amateurs and professionals, but also global superstars like Robbie Williams. I promise you every one of them get nervous on the 1st tee. It is very refreshing to think even someone who has performed on stage in front of thousands of people, can be levelled and made to feel very nervous by hitting a small white ball around a field!
Take the time to play a few holes with all of your students, put them under pressure, and give them the tools and confidence to show off in front of their friends and enjoy this beautiful struggle known as golf! 
As Jack Nicklaus used to say 'Don't be too proud to take lessons, I'm not'.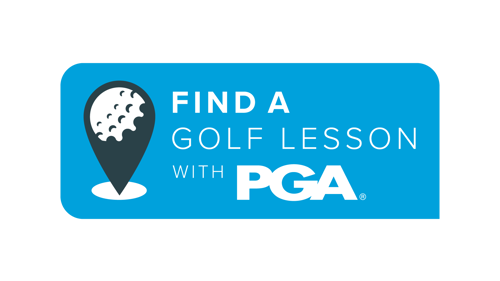 CLICK HERE to book a lesson with a PGA Professional.
Alex Buckner, The Surrey Golf Lab
A good golf lesson I believe can be separated into two sections. The experience and achieving the goal of the lesson. Golf lessons for me happens at first impression or communication and, for a lot of coaches, that's normally not in person these days. When the actual lesson day arrives being organised is important. There is nothing worse than turning up for a lesson and the coach is late, looks messy, the hitting area is worn and everything is dusty and muddy - 'They may forget what you said, but they will never forget how you made them feel'.
Achieving the goal of the lesson is hard to sum up as this is always an individual case study. To do this well I believe clever questioning is key to understanding where they are vs where they want to be while creating the plan of action and painting the picture of the staircase to their goals. Obviously knowledge of the coach can help achieve these goals but, if delivered in a way the student can't understand, then it's useless.
At the end of a lesson they should leave knowing they have the understanding of what it is they need to do to achieve their goals while having an amazing experience from beginning to end creating a desire to see you again.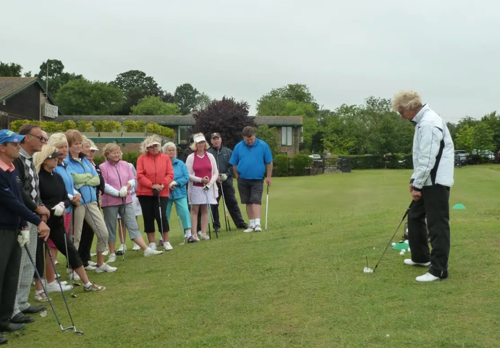 Sarah Bennett, PGA Captain Elect 2022
Booking a lesson with a PGA professional can be a big step for the recreational golfer. Thoughts such as 'Will the instructor change my whole swing?' is the main concern I am greeted with and the reply I will generally give is 'You will definitely see an improvement in your ball flight and shot dispersion within the lesson' and, if the coach follows their lesson protocol and does not become distracted by the overall cosmetics of the player's movements, the improvement will be met.
It is vital that within the first few minutes of the lesson to provide the golfer with confidence and to put them at ease as everyone will be nervous. The key is always to communicate with the client on why the changes have been made along with the positive impact this will have on their game.
The time away from the lesson is key so they golfer needs to understand how they can replicate the feel with drills, visuals or their thoughts. The art of practice is critical to explain during the session to ensure maximum progress.
I once gave a chipping lesson to a new client so, upon asking a number of questions to check their level of understanding, the reply was simple: "I have no idea what I am supposed to do; I just make it up as I go along." By the end of the lesson the client had learned how and why the various instructional points were provided and left with a big smile on their face.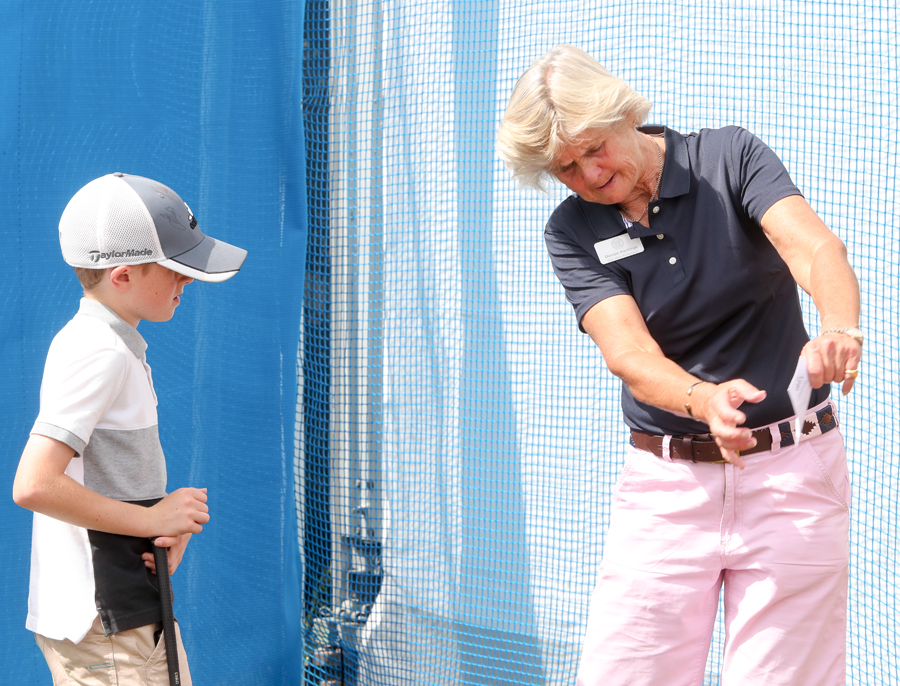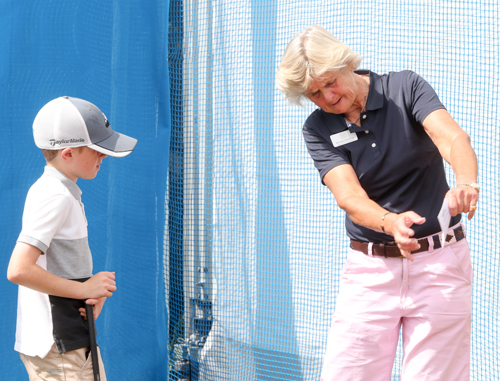 Adrienne Engleman, PGA Fellow Professional
What makes for a good golf lesson is firstly having the right coaching environment. An unobtrusive setting that safeguards a tranquil ambience and has the essential component of decent practice balls and the likes of good quality range mats is consummate.
Thereafter, a good golf lesson is accomplished when the coach-pupil interaction positively connects, so allocating time at the beginning of each lesson to learn more about the pupil - and to understand their learning needs - assists with determining a course of action and effectuates a good lesson.
Then, simplicity is key so concentrating on one imperative goal and informing pupils how they can successfully accomplish that goal is simply ideal.
Foremost, a good lesson is enjoyable, so ensuring that the lesson is straightforward, upbeat and fun - through utilising the likes of coaching aids and recommending suitable practice drills to reinforce 'rites' - will help make the lesson far less formal and far more entertaining!
Finally, trust makes for a good lesson, however, inspiration makes for a great golf lesson. Inspiring pupils is not only integral to ensuring their success, but also encourages them to fulfil their potential.
James Jankowski, specialist putting coach
Ultimately, the goal of a lesson is to provide a golfer the tools to get better. How we go about this will vary from golfer to golfer. Some may be able to see immediate improvements. Others may see improvements happen in time. Either way, every golfer should leave a lesson with a clear understanding of concepts that apply to them, and the processes they must go through to see continued development. 
Each individual is different. Their learning style, their physique, their level of motor control, the amount of time they are able to dedicate to practise/playing etc etc. Our time spent together must be catered to them. As an example, you have a lesson with 87-year-old Frank who just enjoys playing nine holes twice a week. Don't bombard him with complex technical jargon and practice drills. Provide simple changes and concepts tat he can understand and that will help him immediately on the course!
This said, lessons are not just about improvement. They must provide enjoyment and the golfer should leave the session feeling confident. A good lesson is full of positive reinforcement and attempts to build an excellent rapport with each client.
As Jack Nicklaus used to say 'Don't be too proud to take lessons, I'm not'.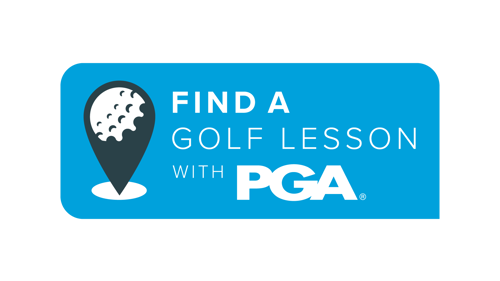 CLICK HERE to book a lesson with a PGA Professional.