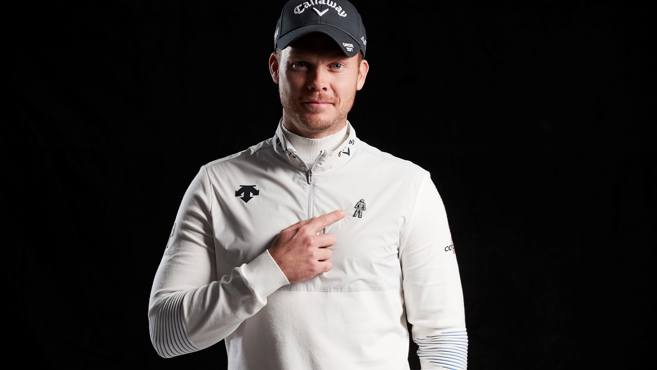 Former Masters winner and Honorary PGA Member, Danny Willett, has teamed up with The PGA's Official Charity Partner, Prostate Cancer UK, for 2020 to help beat prostate cancer.
Willett will be wearing his 'Man of Men' pin badge throughout the season to help raise awareness of the most common form of cancer in men in the UK, and a disease which exists in every golf club. 
Willett was inspired to support the charity after learning of fellow Yorkshireman John Brownless' tireless work in golf. Brownless has raised over £50,000 for Prostate Cancer UK through organising various golf days after being successfully treated for prostate cancer.
"Prostate Cancer UK have done a fantastic job in raising awareness of the disease within the golf community – but there's still a lot more work to be done," said Willett.
"The disease sadly still exists in every golf club, and one man dies from prostate cancer every 45 minutes. When I first heard that stat in particular, I was shocked – that's one man every three holes, or six men over the time it takes to complete a round of golf."