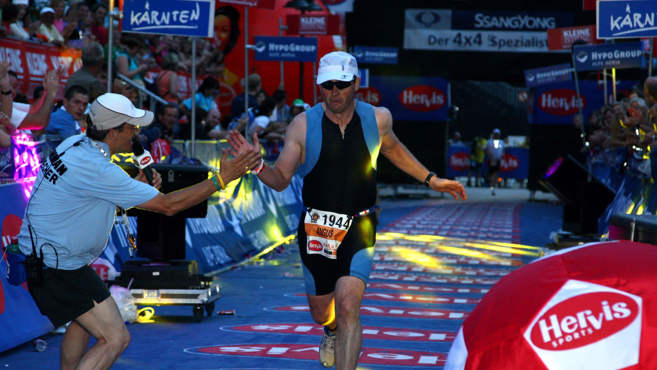 Most people celebrating their 57th birthday would likely be found on the first tee somewhere nice or maybe a nice meal out, PGA Member Angus Law will be on the start line at Thun in Switzerland about to embark on his first Ironman Triathlon for 11 years.
In front of him will be a 2.4 mile swim in open water, an 112-mile bike ride over undulating terrain before signing off with a full marathon. All one after the other.
There's a very good reason behind Law's efforts though as a couple of close friends sadly passed away with cancer over the past two and a half years and the Wirral Golf Academy pro is hoping to raise some funds for the local hospice, Maggie's.
For his age it's a hell of an undertaking but it's even more impressive given that he only learnt to swim in his mid forties as well as suffering a near-fatal accident less than 10 years ago.
"I was training in the Lakes and I was flying down the road on my bike when it started to rain, I skidded, the back wheel went and I went straight into a dry stone wall at 50mph," he explains. "They had to do a tracheostomy by the side of the road, they resuscitated me after three attempts, I was air-lifted to Preston and put in an induced come for nearly three weeks.
"Then I underwent a 15-hour operation on my left arm, I lost nine teeth, had a broken nose, eye socket, jaw and I fractured my skull and broke my back in two places."
Needless to say Law won't be found wanting in terms of attitude. He got his training underway on 1st January this year and he's confident that he has what it takes to get to that finishing line in Switzerland.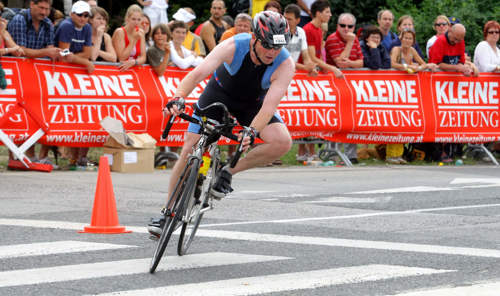 Law continued: "I know what's coming and I know the amount of training that it involves, you just have to work hard to complete these things. It's quite a big ask but I'm quite driven and stubborn.
"I've done five of them already in Lanzarote, Austria, England, Wales and France – I only really learnt to swim about 11 years ago, I was a holiday swimmer but I swam Lake Windermere which is 10 and a half miles. I used to do a bit of running, my half marathon time would be about 1:34 and my marathon about 3:50 so I'm not exceptionally good at any part but I can put them all together on the day."
The Scot won the PGA's Toby Sunderland award in 2016 when he raised over £20,000 for Claire House, Stick 'n' Step, Breast Cancer and Sundown's which supports children with Down's Syndrome.
His herculean efforts have seen him cycle Route 66 across the United States and he has found himself at the White House and the Houses of Parliament. All of which he brushes off with typical modesty but it remains a phenomenal effort.
He added: "One of my best friends who lives nearby lost his wife. He's a big, strong lad but he had to go and speak and get some counselling from the hospice. He'd known his wife since he was 14 and, all of a sudden, she's not there any more.
"The hospice provides the full package and that sense of being able to help someone a few years down the line, as well as the end-of-life care, makes it such a worthwhile thing to try and help."
CLICK HERE to find out more about Angus Law's fundraiser or to donate.