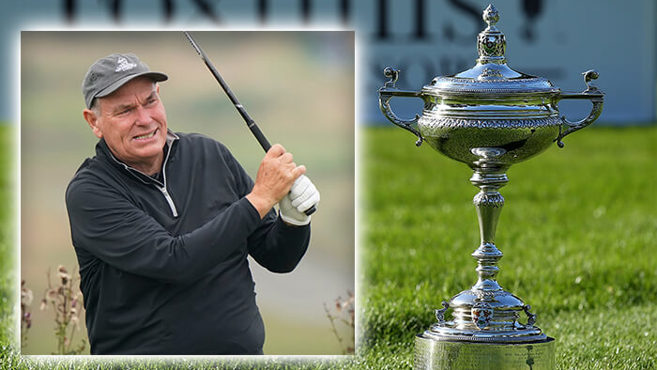 DJ Russell knows his Great Britain & Ireland team are in for a difficult challenge in their quest to win back The Llandudno Trophy when they face America in the 30th PGA Cup matches later this year.
Today (9th June) marks 100 days to go until the start of the 2022 matches, which will be played at Foxhills Club & Resort in from 16th-18th September.
DJ Russell brings a wealth of experience to the Captaincy role. The former European Tour star was part of the backroom staff at no fewer than four – successful – Ryder Cups, before serving his great friend Ian Woosnam as vice-captain in 2006 at another famous European victory.
"I'm looking forward to the competition of it, that's what it's all about," said Russell. "America is a tough golfing nation to take on and it's important that our team are in a good place and ready to face what will be a very stiff competition that's for sure.
"Hopefully I can lean on a few experiences that I have watched unfold during my time as a Ryder Cup Vice Captain and put the right things into place.
"The main thing about a competitive match like this is we're all individual sportsman and playing in a team is something that's a little bit unusual to us. Getting that team gelled and comfortable enough to play golf to the best of their abilities is my job."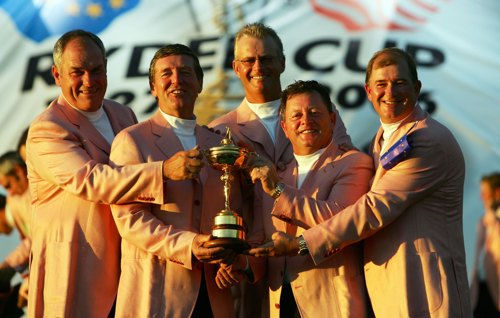 DJ Russell will be supported by his son Chris as Vice-Captain for the matches. The pair recently visited Foxhills Club & Resort to familiarise themselves with its new surroundings, having gone through the majority of a £25million redevelopment project since the last PGA Cup was held at the Surrey venue in 2017.
"Foxhills Club & Resort is a fantastic facility," DJ continued. "It's incredible when you see how they've added to the place over the last few years – it's brilliant. It will be a great place to have the 2022 matches and I'm sure we'll have a great time there for the week.
"It's probably 50 years since I first came to Foxhills when it first opened. I've been here a few times since then and it just continues to get better and better.
DJ added: "Having my son Chris as Vice-Captain wasn't always part of the plan. I'm a generation ahead of most of these players and even though I have heard of them and respect what they're achieving in the game, Chris is from their generation so he relates very much to them. He's a big part in the jigsaw and it's great to have him around."
Chris has been a PGA Member for more than two decades and has worked at a number of high-profile clubs, including Gullane, Dunbar, Roehampton and Royal Wimbledon.
As a player, he is a former England Boys and Youth amateur and qualified for the Johnnie Walker Championship, a former European Tour event, 2009.
"My role will very much be supporting DJ really," added Chris, who caddied for his dad for two of his Senior Tour victories.
"He (DJ) knows he can lean on me for any advice. I'll be keeping an eye on the team and how that's progressing, how lads are performing going into the event. I'll be doing my homework as well on the golf course itself, we'll want to get that set up to hopefully suit the Great Britain & Ireland team.
"I'll be keeping a close eye on how the team shapes up and I'm excited to see the complete line-up next week at the PGA Professional Championship at Slaley Hall."
CLICK HERE to find out more about the 2022 PGA Cup.