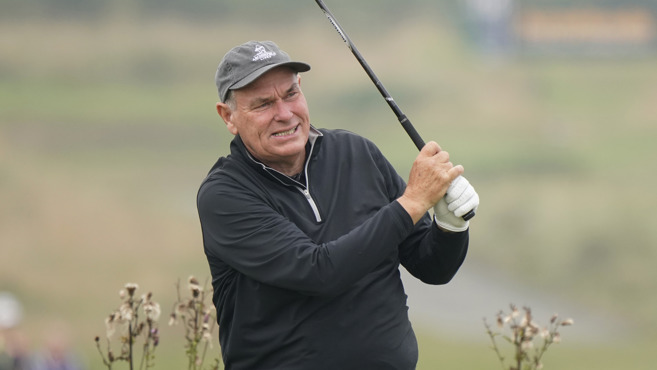 Russell brings nothing if not gravitas to the role of PGA Cup captain. The former European Tour star was part of the backroom staff at no fewer than four – successful – Ryder Cups, before serving his great friend Ian Woosnam as vice-captain in 2006 at another famous European victory.
He is now a renowned golf course architect, whose work includes both courses at Archerfield, in East Lothian, as well as the critically acclaimed reimagining of The Machrie on the Isle of Islay.
It is evident that the 67-year-old, who was born in Birmingham and grew up in Bromsgrove, could not be prouder of his latest task – regaining the Llandudno Trophy for Great Britain and Ireland.
And with his son, Chris, a PGA Member himself, in post as DJ's vice captain, it will be a family affair at Foxhills.
Most of us know you as a tournament professional. How have you come to be PGA Cup captain?
I didn't put myself forward – but The PGA obviously had the notion that I could make a captain and I'm really honoured and delighted to get the role. It's a little bit difficult in that I'm slightly detached from the players – they are a different generation – hence Christopher, my son, being the vice-captain.
I think what I will bring to it is the experience of playing the game at the highest level. I also worked on the board of the European Tour and you're very fortunately invited to Ryder Cups. I worked on the backroom staff of many Ryder Cups.
I worked at Oak Hill for Bernard Gallacher, for Seve at Valderrama, for Sam at The Belfry and for Bernard Langer at Oakland Hills. And then when Ian Woosnam was captain, I was one of his vice-captains. I was able to have a reasonably good input into Woosie's preparation. It was amazing the experience that I'd gained working with all those different captains, trying to pick the best things that they had done during the course of the matches.
I like to think it's a coincidence that we had the best result ever! The main thing is allowing these wonderful players to enjoy themselves and play to the best of their abilities.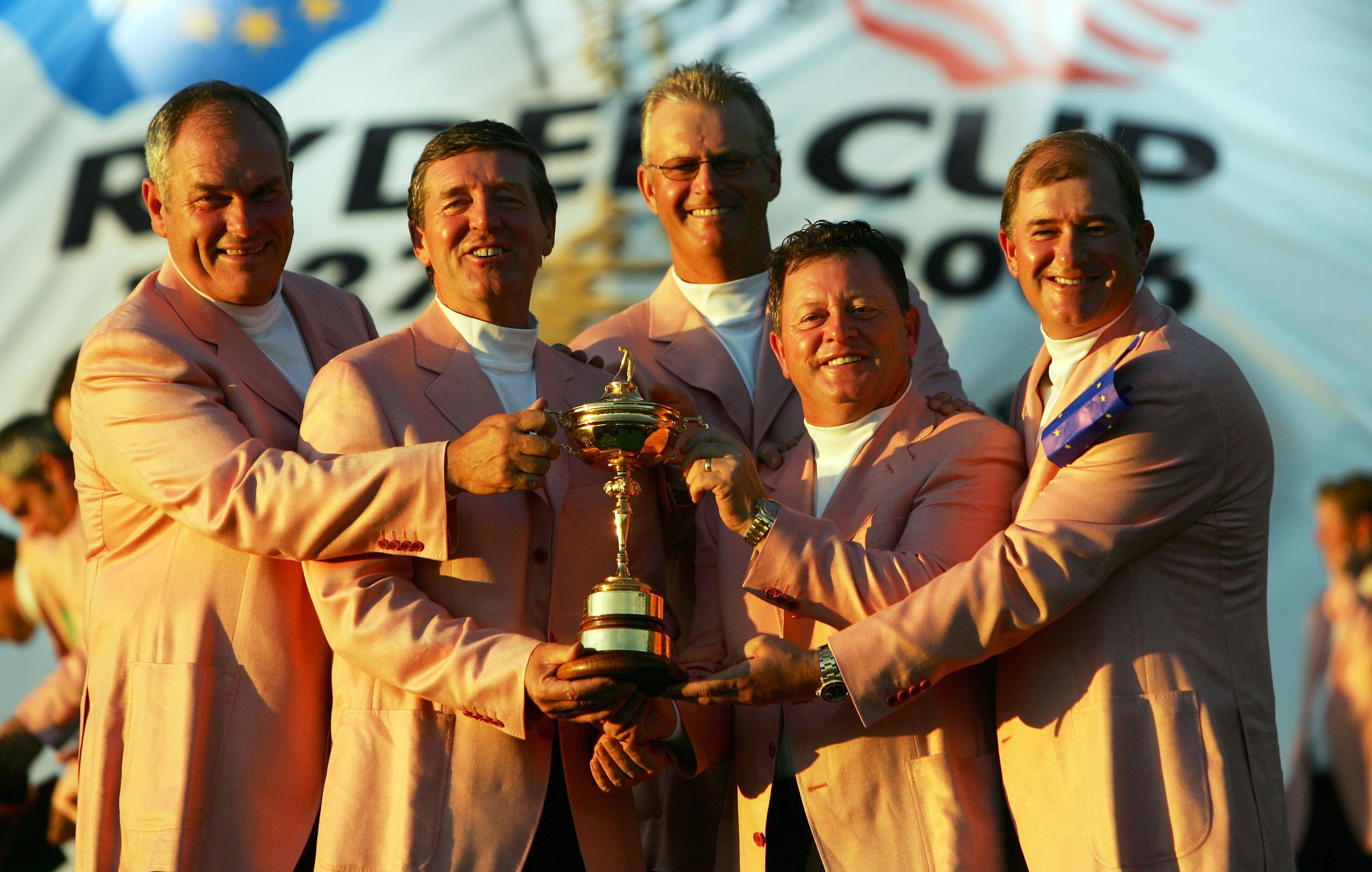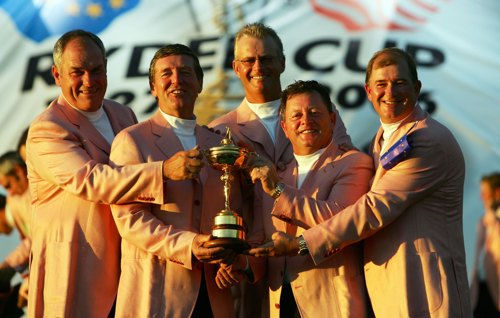 The PGA Cup has got extremely competitive in recent years. How seriously do you take it?
You learn very quickly that if you try too hard, you can't perform. As an individual player, you learn how to mentally approach certain situations and how to deal with those pressures. A lot can't deal with them because they take it too seriously. It's my job to make sure that our team are prepared for the match and have a great time. This is an experience of a lifetime so the last thing I want to do is put too much pressure on to anybody. It's allowing them the freedom to play good golf and hopefully I can bring my experience of how to do it having watched other people do it.
Will you be following closely over the summer to get to know the players?
I went to Blairgowrie last year to watch the PGA Professional Championship and it was actually a very comparable course to Foxhills. The challenge of Foxhills is hitting it straight. Some good players played their way towards the team. And then, predominantly, it's going to come from Slaley Hall which is also reasonably technical, positional golf. So I think we're going to get players qualifying from that system that will be more than capable of getting it round Foxhills, which is not really a crash-and-bash course – you've got to hit it straight.
Is it part of your job to make your players realise how good they are?
It won't be difficult because they are good. Anybody that qualifies is a serious player. It is a real honour for these players and a great occasion. These players are on the verge of being tour players. There's quite a lot of tour players that aren't as good as they are as golfers but they have the mental capacity to approach the game differently and make the most of the games. Anybody that makes this team would be more than capable of holding their head high on the European Tour.
At the end of the qualification period, you've got to pick a wildcard. How are you looking forward to that?
Now that will be very interesting. There's a real depth of exceptionally good players that won't make the team so I will have my eyes on quite a few players for that wildcard. It is probably the toughest decision a Ryder Cup Captain has to make – the most criticism they get is from the performance of their wildcards. So, luckily, I've only got one. Padraig Harrington made four – I would think he would regret that. Playing your way in is probably the best way. So just one is very fair.
The PGA Cup format is slightly different because you only have to rest two players for each pairs session. Does that make it a little easier?
At the K Club, we came up with the idea trying to play everybody on the first day. Some players are more suited to foursomes play and some to fourball play. It's proved a wonderful thing to do. I would definitely over both days try to play everybody and involve all 10 players.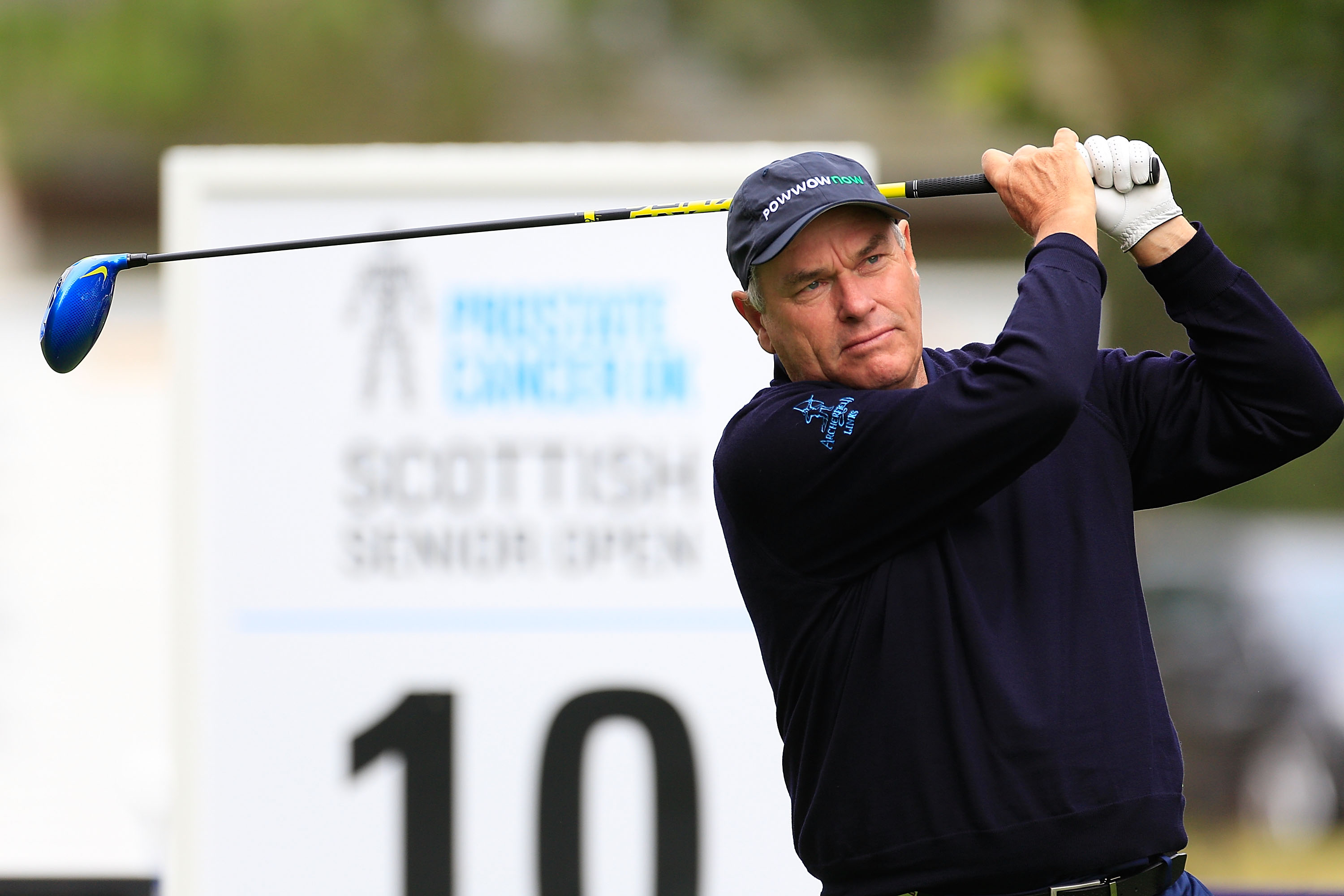 Will you captain more from the head or the heart?
I think a little bit of both having been very close to the decision process. There are certain decisions that you have to have made well before the match starts, because so much is going on. It's very difficult to make those decisions at the spur of the moment. And then there's other things that the heart will determine. I've definitely got a skeleton of a plan that I'll implement, with certain things that I've seen that worked very nicely for the team, but I'm sure that will change from time to time.
What role will Chris play as your assistant?
The assistant and backroom staff are really the captain's eyes and ears. They're going to be privy to conversations that the captain is not necessarily privy to. The captain is the only one that can advise the players so I need to be in the right place at the right time. That is their job to make sure that I'm in the right area and with the right people to be able to give advice and put my arm round a player every now and then. The vice-captain role is massive but they can't tell the players anything, they're not allowed to pass on any information. So that has to come to me then I've got to react to it. Chris does cover that generational gap. He grew up playing with lots of these players and is friends with them. So he was the perfect fit to be honest.
What went wrong at Whistling Straits last year in the Ryder Cup?
I think the massive strength of the European team over the years has been the fact that we've all travelled together, stayed in hotels together and gone out for dinner together. Regardless of the success, we're one big family. The problem is that has been torn apart by players playing on the PGA Tour. At this last match, it was reasonably evident that we had an incredibly strong team on paper that actually wasn't a very effective team.
In Ryder Cups past, the backbone has been your Faldos, Woosnams, Langers, Lyles, Ballesteroses – but the stars have been Cristy O'Connor Jnrs, Eamon Darcys and Philip Waltons. We seem to be amassing a stronger team on paper but actually they are individuals that don't necessarily see a lot of each other. So when they're lumped together in the team room for that one week, it's too different. World ranking points is a safe way of choosing the team but personally I'd rather have a team that doesn't necessarily have to be all the best players, but they have to play as a team and for each other.
CLICK HERE to find out more about the 2022 PGA Cup.