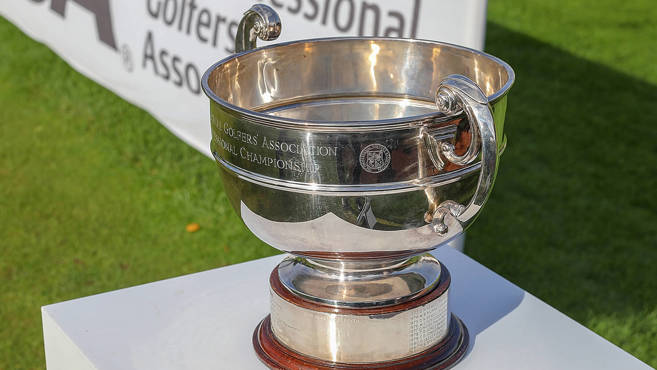 The PGA will be live streaming on the final two days of the 2021 PGA Professional Championship at Blairgowrie Golf Club, Perthshire.
Action from the final 36-holes of the tournament will be streaming live on The PGA's Facebook page and YouTube channel.
We will be broadcasting live at three different periods of the day: From the first tee on both mornings, live play from the 14th in the afternoon, and we'll bring you live action as the final groups finish their rounds on the 18th green.
Live streaming times:
Thursday 17th June
10.30 - 11.30 
13.00 - 14.00
15.00 - 16.00
Friday 18th June
10.30 - 11.30
13.00 - 14.00
15.00 - 16.00

As well as live scores and updates, we will also be speaking to players and tournament staff about the event and their role as PGA Professionals.
* PGA Members - If you're active on social media please share this message and use the links below to alert your followers to the live streaming on The PGA's Facebook and YouTube channel. 
CLICK HERE to access The PGA's Facebook page.
CLICK HERE to access The PGA's YouTube channel.
The PGA Professional Championship is seen as the Association's premier event and was first played in 1973.
For 2021, Championship will be played at Blairegowrie Golf Club on June 15-18 and will consist of a field of 144 players who compete across four rounds in a strokeplay format.
This year's Championship carries a total prize fund of £80,000 and has added significance because through a points system it decides the Great Britain & Ireland team to play America in the PGA Cup which is the club professional's equivalent of the Ryder Cup.
CLICK HERE to find out more about the PGA Professional Championship.