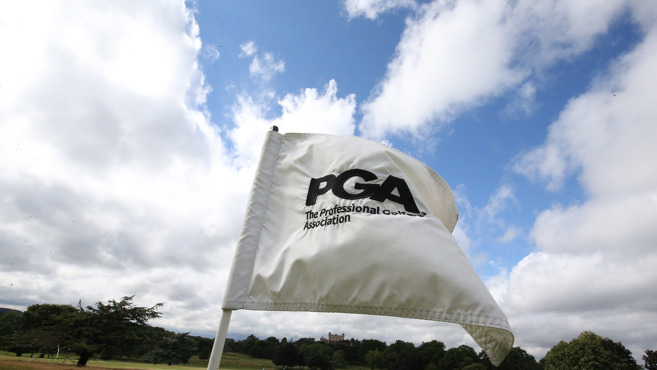 The introduction of an Open Series, additional support for Regional Order of Merit events and increased overall prize fund of more than £2.3million are just a few highlights of The PGA's much-improved tournament offering for Members in 2022.
As part of the Association's continued commitment to provide more playing opportunities for Members, the Open Series will consist of seven 36-hole tournaments, spread across its regions, with an overall prize fund of £140,000.
The idea behind the Open Series is to breathe new life into The PGA's tournament offering, making it more attractive to Members with less of a geographical bias.
CLICK HERE to find out more about The PGA's new Open Series.
Funding for regions
In addition to the Open Series, The PGA is committed to improving the overall tournament experience with significant prize funds at regional level. PGA Members will now play for a prize fund, from both national and regional events, of £2.36million, which is a significant increase of 35 per cent from £1.75million in 2021.
To combat inconsistencies in participation and prize fund levels across the regions, The PGA intends to support regional Order of Merit activity so that Members in each region will have an opportunity to play for consistent prize funds at a minimum of £15,000 in at least three Order of Merit events.
Commenting on the significant investment in tournament activity for the PGA regions, Tristan Crew, PGA Executive Director – Member Services, said: "This support is intended to optimise an aspirational tournament model, reinvigorate the regional Orders of Merit and provide a series of equitable and consistent playing opportunities across the regions.
 "In some PGA regions, historic open tournaments have suffered in recent years from diminished fields and lack of sponsorship. We recognise the importance of tournaments as the primary Members' service. The Open Series will serve to re-invigorate a number of these events and secure the traditions and history of The PGA."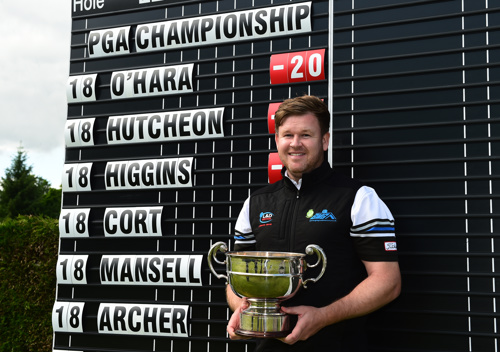 National Schedule 2022
The Association has once again produced an exciting national tournament schedule for 2022 and among the highlights will be an opportunity for PGA Members to secure a place in the Great Britain & Ireland PGA Cup team to face America at Foxhills Resort from 16-18 September.
Qualification for the 30th PGA Cup matches begins at the PGA Play-Offs in April, with the top three finishers from the season opener at PGA National Ireland - Slieve Russell - claiming their place in the team.
Six more players will be decided following the conclusion of the PGA Professional Championship at Slaley Hall from 14-17 June. The final place on the team will be determined by DJ Russell's Captain's Pick.
PGA Professionals team up with club members in the popular pro-am format as the rebranded St. James's Place National Pro-Am returns in 2022. This year the Grand Final will be played at the prestigious PGA National Turkey at Antalya Golf Club from 27 November - 1 December, 2022. In addition, a bumper prize fund of £34,000 is up for grabs for PGA Members.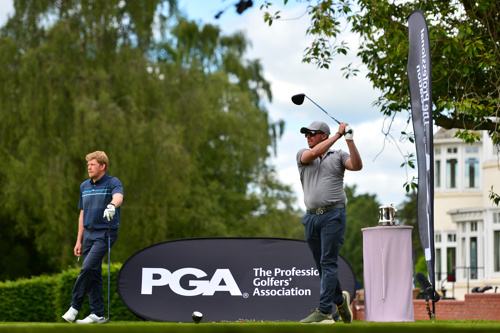 PGA National Italy - Argentario Golf Resort and Spa - will host the eagerly anticipated SkyCaddie PGA Pro-Captain Challenge from 9-13 October, while the PGA Inter-County Championship is played a week before once again at Sutton Coldfield. 
The Senior PGA Professional Championship returns this year at West Essex & Romford from 18-20 May, while the English PGA Championship is back for a third successive year at Bowood Hotel, Golf Spa from 19-21 July.
The Coca Cola PGA Assistants' Championship, PGA Super 60's Championship, and Golfbreaks PGA Fourball Championship also feature again in 2022.
CLICK HERE to view the 2022 national tournament schedule.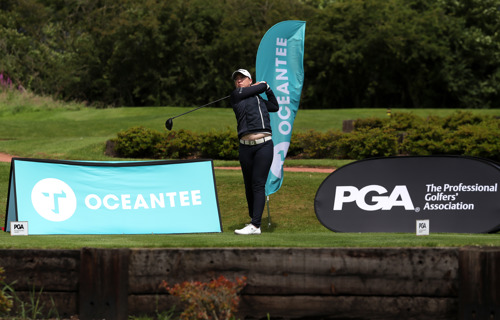 Additional WPGA events
A period of transformation for the WPGA over the past 18 months has resulted in increased playing opportunities and prize funds, and 2022 will see further improved changes to the WPGA schedule.
The newly designed Women's PGA and Assistants' Championship at Kedleston Park, Derbyshire will provide opportunities for trainees to compete against more experienced WPGA Members for an increased prize fund of £15,000. The leading player in each category will be awarded the trophy relevant to their status.
In addition, the OCEANTEE WPGA Series will visit a number of new host venues this year, while a further innovation is the introduction of a Mixed Invitational event to be held at Royal Norwich Golf Club on 22 July, 2022.
This year also sees the return of the Women's PGA Cup which will be held at Twin Warriors Golf Club, New Mexico, from 24-29th October.
CLICK HERE to find out more about the enhancements to the WPGA schedule in 2022.